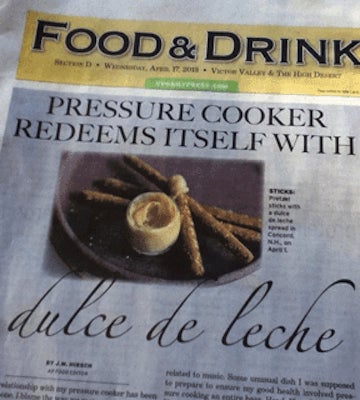 Just chalk this one up to unfortunate timing.
Upon hearing complaints that this story has been running in papers around the country, after pressure cookers were used in the Boston Marathon bombings, Jim Romenesko got to the bottom of it.
The AP's story moved last Friday, and ran in various food sections on their scheduled days. It's not insensitivity, just unobservance.