Because our hockey knowledge is scant, we've asked Mark Duffy, of copyranter and the Lies Well Disguised column at Gawker, to present a few things to look for during the 2007-08 NHL season, which has its North American puck-drop tonight.
My qualifications to write about the NHL? Well, I played hockey at a northeastern college—OK, a shitty New Jersey club team—where I was known as an extremely slow right-handed left winger with an accurate wrist shot. I've also been knocked out by a slapshot to the mouth. So, onto the violence!
After a Stanley Cup finals last spring that was out-viewed by C-SPAN reruns (you think I'm kidding), the new NHL season roared onto the ice last weekend in...London with a two-game Battle of Britain. Wasn't that smashing?!? I'm sure you all watched...
Speaking of not watching hockey, on which of these four cable channels will one be able to find the occasional out-of-market NHL game this season?
1.) ESPN2.
2.) Versus.
3.) BBC America.
4.) QVC.
Thanks to League Commissioner Gary Bettman and his proprietary marketing tool Wishful-Thinking™, many of you don't know the answer. Seriously? He should get some ideas from his younger brother Jeffery Pollack, Commissioner of the World Series of Poker. No, fuck that. Fire Bettman. Hire Pollack.
G/O Media may get a commission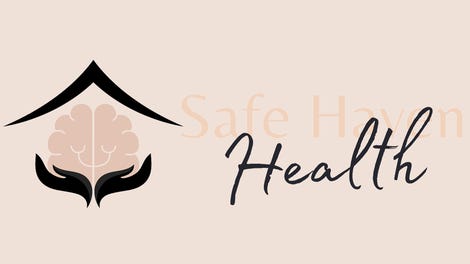 Addiction counseling
Safe Haven Health
Last week, ESPN magazine picked the New York Rangers to win the 2008 Stanley Cup. They based this prognostication on the splashy free agent signings of two good centers, Scott Gomez and Chris Drury. However, the Blue Shirts also lost one very good center, Michael Nylander (who had 10+ more points than both Gomez and Drury last season) and did nothing to improve a soft, slow D that is going to get exploited all season. The Eastern Conference may be weak, but it ain't that weak, ESPNers. The Rangers will not even make the finals. Bank on it.
That said, here's a few other very random things to look forward to this season:
• New Boston Bruin goalie Manny Fernandez will see more rubber than...uh...a rubber manufacturing plant worker.
• Continental Airlines Arena will keep the heat off in an attempt to keep New Jersey Devils fans awake.
• Ovechkin gets all the ink, but the Washington Capitals' other Alex, Semin (38 goals), has a wrist shot that is fucking lethal.
• Captain Jarome Iginla will punch new Calgary Flames coach Mike Keenan in the face at least once.
• The Phoenix Coyotes will introduce a limited-edition fourth jersey with a stipple portrait of Gretzky as the crest.

• Oh also?—more of the same unattractive, sloppy play of the last several years.
Lindsay Berra (granddaughter of Yogi), in the ESPN mag fluff piece on Gomez and Drury, wrote "The new NHL game is better, faster and more watchable than ever."
Well, you got one out of three right Lindsay; it is faster. What exactly are you basing the claims of "better" and "more watchable" on? Wishful-Thinking™?
The NHL absolutely needs to increase the width of the ice surface to at least 100 feet, as it is for the Olympics and other international events. Fuck your precious rows of seating, owners, the game is dying. Defensemen have gotten so much bigger and faster and defensive trap coaching techniques have improved so much in the last 20 years that you never see beautiful passing plays anymore. Remember the 1980s Oilers? The 1987 Canada Cup?
And goalie equipment has gotten bigger and lighter to the point where the hard Guy Lafleur/Reggie Leach (The Reservation Rifle!) slapshot from the wing has been eliminated as a serious scoring chance. Instead of making the nets bigger — a move Bettman is seriously considering — put into effect strict goalie gear size limitations. Cry-baby netminders who don't like it can go sell life insurance.
One last thing: Fire Bettman.