Among World Cup teams, Spain are an anomaly; a debutant with the potential to advance deep in the tournament, or at least to knock off a heavyweight. If you are surprised that a country with as rich of a soccer heritage as Spain has never before qualified for the World Cup, well, let me introduce you to machismo. Spanish star Verónica Boquete has always been outspoken about machismo's effect on the women's game, like in this 2012 interview:
We live in a macho country and that conditions us. From an early age it was expected that boys do one thing and girls another. We need to educate people differently so that one day we can stop talking about the battle for equality – a day when it really does exist.

Being a woman, I've felt discrimination since I was a very young. When I began playing the game as a six-year-old, there was a regulation preventing boys and girls from playing on the same team. So I used to regularly train with the boys, go to games with them and even put my kit on. But I then had to sit on the bench. I was still very young and didn't understand why, but it was frustrating and left a mark on me.
The Royal Spanish Football Federation's disdain for the women's game is demonstrated nicely by the fact that manager Ignacio Quereda has led the team for TWENTY SEVEN years despite never before qualifying for an Olympics or World Cup. But while it isn't fair to say that all of the structural barriers to women's participation in soccer have been removed, the Spanish women are slowly improving to join the men as one of the best teams in the world.
Spain advanced to the quarterfinals of the 2013 Women's Euro tournament for only the second time ever, and won their World Cup qualifying group by going 9-0-1, their only blemish a 0-0 draw with Italy. They have downplayed their chances, with Boquete admitting they have no chance of winning the tournament, but I think they're selling themselves short. Spain are a talented, if not exactly experienced, squad, that can challenge Brazil to win the group, and win a knockout round match.
Roster
Goalkeepers: Ainhoa Tirapu (Athletic Bilbao), Dolores Gallardo (Atlético Madrid), Sandra Paños (Levante UD)
G/O Media may get a commission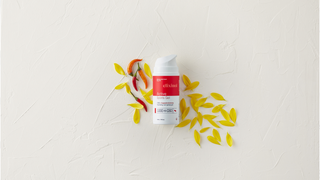 Defenders: Celia Jiménez (Univ. of Alabama), Leire Landa (FC Barcelona), Melanie Serrano (FC Barcelona), Ruth García (FC Barcelona), Ivana Andrés (Valencia CF), Elixabet Ibarra (Athletic Bilbao), Marta Torrejón (FC Barcelona), Irene Paredes (Athletic Bilbao)
Midfielders: Virginia Torrecilla (FC Barcelona), Verónica Boquete (1. FFC Frankfurt), Jennifer Hermoso (FC Barcelona), Marta Corredera (FC Barcelona), Silvia Meseguer (Atlético Madrid), Alexia Putellas (FC Barcelona), Amanda Sampedro (Atlético Madrid)
Forwards: Natalia Pablos (Arsenal), Sonia Bermúdez (FC Barcelona), Priscila Borja (Atlético Madrid), Victoria Losada (Arsenal), Erika Vázquez (Athletic Bilbao),
Nickname
La Roja (The Red)
FIFA World Ranking

14th
Manager
Ignacio Quereda
How They Play
It is an unfair comparison, but the Spanish women play much like their male counterparts. They line up in a 4-2-3-1, with a double-pivot protecting the defense, and the attacking thrust comes from the three midfield players. Sitting directly behind striker Natalia Pablos—who plays for Arsenal—will be Frankfurt FFC's Verónica Boquete, who has license to roam wherever she damn pleases. Boquete controls the game from the number 10 position as well as any player in the world, comfortable possessing the ball in close quarters, willing passing lanes into existence, and every now-and-again popping through the defense to score herself. She frequently gets compared to Andrés Iniesta.
Spain don't quite play tiki-taka, but their game isn't far off either. Their best defense lies in gaudy possession totals, and they can struggle against teams with a more direct, physical style. In that regard, Group E is perfect for them, as it features three other teams who similarly prefer to complete short passes along the ground, rather than throw bodies around in the box. When they do play more physical teams, they will have to hope that a combination of possession and quick pressing will snuff out enough chances before they can even get going, because Spain are going to lose most wide open games.
Fixtures
June 9, 4 p.m.: Spain vs. Costa Rica at Olympic Stadium
June 13, 4 p.m.: Brazil vs. Spain at Olympic Stadium
June 17, 7 p.m.: South Korea vs. Spain at Lansdowne Stadium
All Times Eastern