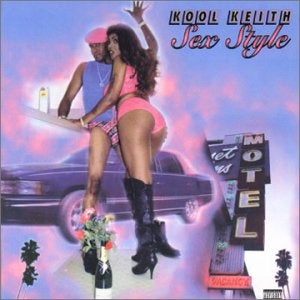 After getting through Thursday night's season kick-off with John Madden only drawing one penis on the screen, Eli Manning is hoping he'll pick up the slack for this evening's tilt, as Manning's Giants travel to Texas Stadium to wage battle in a manner most NFC East with the Cowboys.
Storylines abound within the booth and without: What will Keith Olbermann be contrite about at halftime? Will he do the right thing and accept blame for Congress not passing more measures on troop withdrawl? Will he apologize to Byron Leftwich for keeping him off an active roster? Surely he can at least fault Tiki Barber for his equivocation and Jerome Bettis for his faking being fat to avoid having to make sense.
Cowboys QB coach Wade Wilson will be using his five-week suspension for taking performance-enhancing drugs to further advance his career as a "Merc with a mouth." Not for nothing, as Peter King will be trying to assume Wilson's regular identity in order to get closer to his intented, his Throwmo.
Count this as your DUAN post, DUANers. Thanks for having us for Weekend Daddy duties. It's been the tits. Really it has. Pardon us a moment, we're just so happy that football is back.