Because no one reads the newspaper, and SportsCenter's anchors are too perky for this early in the morning, Deadspin combs the best of the broadsheets and the blogosphere to bring you everything you need to know to start your day.
•To save the fan in the screengrab any hate mail, I'll just point out that Doug Fister (hence the White Power salute) only had three strikeouts, and it was probably complete coincidence that it was next to Jackie Robinson's retired number.
•Ike Davis had two singles in his eagerly awaited major league debut, and Mets fans are thrilled. Davis is now the leading hitter on the team this season. I don't mean his .500 average; I mean he has two hits.
•Montreal fans prefaced a blowout loss to the Caps by booing the American national anthem, because to them, I guess the team from our capital is represented by our entire nation. Which is ironic, because to us, Montreal doesn't represent Canada. It's just that weird exchange student that they're nice to out of pity.
•LeBron James puts up 40, including a dominant fourth quarter and one highlight reel dunk, as Cleveland holds off the Bulls to take a 2-0 series lead. It's nice that ESPN has something to talk about when Brett Favre's not around.
G/O Media may get a commission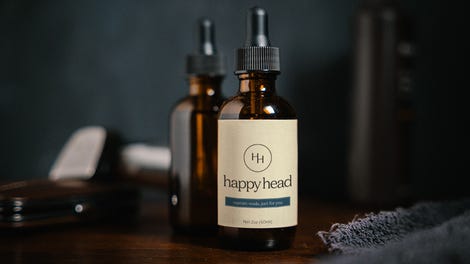 •Speaking of ESPN, it's safe to exhale now, America. Chris Berman has re-upped his contract with the WWL. You're with me, leather...forever.
•••••
Good Tuesday. Remember, it's Comedy Week. That means our posts will have actual humor!