I come at this without any outrage, but with puzzlement: I confess to no longer even pretending to know what constitutes a dirty or dangerous play in the NHL.
Here are three notable transgressions from the last two days of playoff hockey. Ryan White on Brooks Orpik:
Pierre-Edouard Bellemare on Dmitry Orlov:
G/O Media may get a commission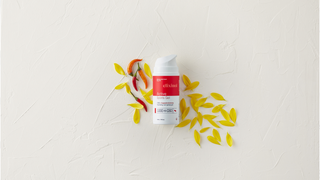 Kris Letang on Viktor Stalberg:
In terms of distance from an actual hockey move, in descending order, you'd probably have to rank those three plays Letang, Bellemare, White. In terms of actual injury caused, it goes White, Bellemare, Letang. In terms of potential danger, it's Bellemare, White, Letang.
So how do you actually decide which is worse, and punish accordingly?
White's hit, despite concussing Orpik (he's out for Game 4 at least), was considered clean by everyone who saw it. Bellemare's hit, which set off a brawl, earned a five-minute major and a game misconduct, and a one-game suspension from the Department of Player Safety. Letang's stick swing, which can (to some degree convincingly) be portrayed as an accident but was undoubtedly still reckless, did not receive a penalty and will not face further discipline.
The Wheel of Justice is notoriously loaded toward laxity in the playoffs, we know this. But coming off of a six-game suspension (including the series opener) for Duncan Keith's slash to the face of Charlie Coyle, DoPS going so easily on everyone here feels odd. The lack of a hearing for Letang is surprising (and the lack of a whistle was confounding); a lone game for Bellemare is absurd.
(All of this will look even more confusing when Andrew Shaw gets at least as harsh a punishment for a spoken slur.)
The thing is, this stuff isn't easy. There are always extenuating circumstances: Letang's stick might've gotten stuck in the glass, Orlov might've pulled up short in front of Bellemare. But if the idea here is to punish dangerous or reckless play, or to deter similar play going forward, no one's suffering much by having Bellemare sit out the last game of a sweep, and no one's going to be put off from delivering a check to the back in the future.
It's hard not to still feel, after years of criticism, that NHL suspensions are decided based on how badly a player gets hurt, and how good that player is, instead of judging the actual act or intent—tough to do, to be sure. But someone's inevitably going to die on the ice at some point, and Bellemare's hit is probably a pretty accurate preview of what it's going to look like. Look at Orlov's head going into the boards—it's already something of a miracle we don't have more paralyses in top-level hockey. It's going to be a disaster some of the worst press the NHL has ever had or will ever have, filled with endless soul-searching and finger-pointing and after-the-fact questioning: why didn't they crack down harder on boarding before someone was killed or crippled? The answer will be the same one that always applies to the NHL's approach to player safety: its discipline is forever reactive.