There was a disturbance in the force over the weekend, when J.J. Watt spent much of the day lined up against backup lineman Marshall Newhouse in the Texans' 22-13 loss to the Bengals and didn't come away with any sacks. That's a little surprising, but only because J.J. Watt is understood to be unreal.
Here's a clip from SB Nation's Bengals blog yesterday:
But with all due respect to PFF, Newhouse only allowed two pressures (one hit, one hurry) all afternoon. That's a mini-victory on its own.

Granted... Watt often reached an uncomfortable vicinity toward Bengals quarterback Andy Dalton, but in the grand scheme of things... he was pretty insignificant. Yes, he did a lot of J.J. Watt things... knocked down a pass, generated a team-high five defensive stops. But when you place everything on the table, you have to ask yourself... Was there a time when Watt took over, made a significant contribution or even left an impression?
This is another way of saying, "You've got to spot J.J. a bunch of hurries and some batted passes and a fistful of stops, because God who's going to keep him from doing that? But he didn't completely ruin our game!" And that's not even wrong. So this seems like as good a time as any to look over the stats on Watt.
Let's start with the Advanced Football Analytics's plot of WPA versus EPA (a "clutchier" player will trend to the left of the dividing line; a player producing in garbage time will fall to the left; you want to end up in the top right):
G/O Media may get a commission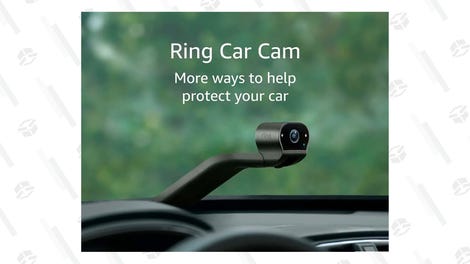 That's ridiculous, but what goes into it?
By Pro Football Focus's count, Watt has 71 total QB pressures as a 3-4 end—the next closest is Washington's Jason Hatcher, with 38. Watt also leads QB hits with 29, ahead of Jurrell Casey and Corey Liuget who both have nine. And 4-3 ends, who are typically more dedicated pass rushers, also can't keep up. Junior Galette in New Orleans and Michael Bennett in Seattle are tied at 48 pressures a piece, and Carlos Dunlap leads QB hits with 13. And on PFF's "Pass Rush Production" stat—which measures sacks, hits, and hurries against the number of snaps rushing the passer—Watt leads all defensive ends in either formation except the Giants Robert Ayers, a pass rush specialist who's only rushed on 93 snaps.
Against the run, PFF has Watt down for being responsible for a stop on 9.9 percent of all plays against the run, fourth-best among 3-4 ends and top-10 for all ends. But because Watt has a crazy amount of endurance, he's on the field for more snaps than most of his peers, and so he's got 28 stops on the year, highest among 3-4 ends and behind only Atlanta's 4-3 Kroy Biermann at 31. He's also got his customary eight passes defensed—first among linemen and in the top 40 for all players—though other linemen are catching on, like the Ravens' Haloti Ngata and the Giants' Jason Pierre-Paul, who have seven and six, respectively.
At some point, maybe it gets old looking at Watt porn. Or maybe Watt won't maintain his orbit, and will fall somewhere closer to the rest of the NFL's defenders. But for now, Watt is still playing defense like no one else in the league.
Photo via Getty