Back in the days of the old National League East, it was the St. Louis Cardinals that declared themselves mortal enemies of the New York Mets. But even time and realignment can't stop Jack Clark from holding a grudge.
The best sports movies according to Toheeb Jimoh
Clark played for the Cardinals from 1985-87, three glorious years that saw either the Cards or Mets on top of the division. That also meant Cards and Mets sharing space on the All-Star team, which was a perfect opportunity to snub his exhibition teammates. Jack reminisced about those good 'ol days on KTRS-AM radio this morning.
I didn't want to let them know I was glad to be there with them, or wanted to be on any kind of team or be a teammate with them. We were going to battle."
Battle? At the All-Star Game? But that time it didn't even count!
I think they felt the same and if they didn't I made sure at least they felt it from me.
G/O Media may get a commission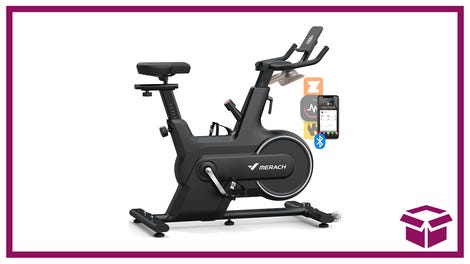 14% off + Coupon
Merach Indoor Cycling Bike
Yeah, it might have been just you, Jack. However, Clark also wanted take the opportunity to remind people that Howard Johnson was a cheater and that Gary Carter was an "disgusting" attention whore.
On Carter: "He couldn't stand it. Whoever was talking to somebody else, he'd have to go over there to the media, and try to get in there because he wanted to be the one that the whole game was all about. Which was pretty sickening and disgusting to everybody else. ... We didn't have to see him with his white shoes on, being sad and acting like he was somebody special ... He talked his way more into the Hall of Fame than actually deserving it."

Was Ho Jo's bat corked?: "Yeah, it was. That just goes to show those guys were trying to cheat, you know, and it didn't end up working for them anyhow. If his was corked, I'm sure a few other guys' over there were corked, also. It didn't make any difference to us."
Yeah, they only won one World Series! Shows you what cheating gets you!
Jack Clark, a Cardinal of the 1980s, Disdains the Mets of That Era [NY Times]