This morning, the Buffalo Sabres announced that head coach Dan Bylsma and general manager Tim Murray have been fired. Such a culling at the conclusion of a 33-37-12 season, a regression in the middle of what was supposed to be a rebuild, isn't the most shocking thing to happen, but the timing of the firings has a lot of people glancing in the direction of young stud Jack Eichel, who is now trying to fend off the "coach killer" label.

This all started yesterday morning, when WGR 550 reported that Eichel had made it clear to the Sabres that he had no intention of signing an extension as long as Bylsma remained as head coach. It wasn't a hard report to buy given how frustrated Eichel was with the state of things during his end-of-season press conference:
After the report came out, Eichel's agent immediately went into damage-control mode, telling the Buffalo News that no such ultimatum was given to management. Then Eichel himself went out and tried to kill the story by giving a long interview to the Buffalo News, in which he kinda-sorta denied having called for Bylsma's job:
Like I said, I would have liked to have handled my end-of-the-year meeting a little differently, my exit press conference with you guys, but it is what it is. Just hearing these things that people are writing after I have a meeting with Tim and a meeting with Dan, I thought both of them went well. None of anything that I've read so far has been accurate of what was said in those meetings with them. It's a bit frustrating and a bit disheartening because I thought things were heading in the right direction leaving Buffalo. As much as we didn't have a great year, you've got to just look forward to the future. Speaking to Tim and speaking to the Pegulas, just expecting big things for next year. It's just frustrating to still be dealing with this more than anything.
G/O Media may get a commission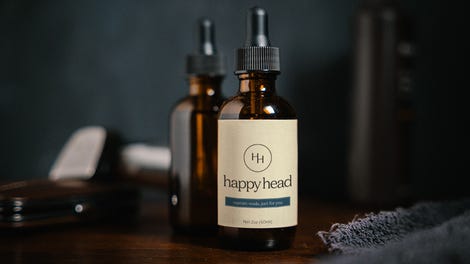 (It should be noted that the Buffalo News, perhaps as a condition of getting the interview, never asked Eichel a pointed question and instead stuck to queries like, "How hurtful is that and what were you thinking when you starting seeing these things?")
But now Bylsma and Murray are gone, and it's even harder not to notice that Eichel never got around to a denial during that lengthy Q&A. He spent most of the interview explaining that he's more focused on improving his play than pointing fingers at other people, but he did admit to expressing his desire for change during his exit interview:
Just some change in terms of our overall culture and wanting to instill more of that winning atmosphere. As management and coaches, they were saying that they need to expect more out of us as players. I think what maybe got a little bit misunderstood was I don't think anybody said they want anybody to leave, but there was definitely changes that everybody had brought forward.
Even if Eichel never called out Bylsma and Murray by name, a demand for change can only be interpreted so many ways. Maybe it meant Eichel wanted better teammates, or maybe it meant he wanted a new coach. It probably meant he wanted a new coach.
And so what? If the Sabres found themselves staring at a "them or me" ultimatum, perceived or otherwise, then they made a perfectly defensible decision in letting Bylsma and Murray go. Eichel is 20 years old and has given the Sabres 113 points in 142 games. If they want to win, they're far better off hitching their fortunes to a young star than they are any coach or GM.