Occasionally, we'll select stories — old and new, sports and otherwise, relevant and merely sublime — that we urge you to read for one reason or another. Today: the late Jack LaLanne, fitness televangelist.
"Jack LaLanne Is Still an Animal," by Donald Katz (Outside, November 1995)
LaLanne died yesterday at 96. Fifteen years ago, Katz — whom you've met around these parts before — profiled the high priest of the fitness movement. By that point, the kid who was afraid to look at his penis "because that was a sin" had become an old man who used egg whites and push-ups to control the "bestial" urges to eat, drink, and screw.
Then—thoughtlessly, perhaps, and only because I do it myself—I asked Jack LaLanne if he ever snacks before bedtime.
"Never!" he snarled. "You don't get it. I am one runaway son of a bitch! I am an animal! I want to eat everything! I want to get drunk every single night! I want to screw every woman there is! We are all wild animals. But we must learn to use our minds. We must learn to control the bestial and sensual sides of ourselves!"
G/O Media may get a commission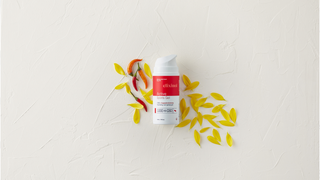 Jack Lalanne is the first to admit that he could have easily become a religious fanatic instead of the prophet of physical fitness. Young Jack was skinny and introverted, and he says he had pimples. He was the kid who never got picked to play on a team. "Everyone beat me up," he recalled. "I felt like a dog, a little scrawny dog. All I ate was ice cream. That was me."
As a young teen, Jack's problems only got worse. At 14, he says he had a 105-degree fever for 14 days and was expected to die. He says his social and physical deficiencies caused him to become suicidal and homicidal, too. "I tried to kill my brother twice," Jack said as he paced the tiles of his den. "Once with an ax and once with a big butcher knife. My mind was psychotic. I had a terrible temper from all the sugar."
Jack was the son of a French immigrant and erstwhile sheep farmer who had lamentable eating habits. His mother was a devout Seventh-Day Adventist ("No lipstick, no radio, no nothin'. I was afraid to look at my penis because that was a sin") who dreamed of her skinny son becoming a doctor who would go to Africa on missions of mercy. When he didn't, Jack says, it broke her heart. After one of his bouts of attempted fratricide, his mom took him to a lecture given by a nutritionist and "health nut" who talked of the "human garbage cans" that were individuals who failed to heed "nature's laws" about wholesome foods.
As Jack listened, he felt himself reborn. He stopped eating sugar and meat. He began to take vitamins and minerals. He exercised and grew so strong that he became a gifted baseball player, football player, swimmer, track and field athlete, and wrestler. He turned down three athletic scholarships to college so he could sell health bread and teach people the whys and wherefores of his own rebirth. He started to wear tight T-shirts to show off some of the highly developed muscles he read about in Gray's Anatomy, his favorite book.
In retrospect, Jack realized that his father gorged himself to an early death by eating cheese and other poisons. When his mother had a nervous breakdown and was sent to a sanitarium, Jack was sure that her condition emanated from an unfortunate diet. [...]
"They all thank me—Arnold, Jane Fonda, Jake, Richard Simmons," Jack noted with a smile. "Richard Simmons gave me a big kiss on his show once and started to cry, saying he wouldn't be where he is if it hadn't been for Jack LaLanne. Later he says, 'Oh, Jack, if I'd ever gotten you in bed, you wouldn't have any more muscle.'
"Have you seen some of the crap they're selling as exercise equipment now?" Jack wondered. "How about that Suzanne Somers? She should have been thrown in jail for selling the piece-of-crap Thigh Master. It just develops a little muscle on the inner thigh. What good is that? And have you seen Tony Little, the guy who screams on TV? He's like an imbecile. He says you need this little thing to hold you while you do a sit-up. Why does the government let him get away with it?"