The Williams sisters, and more recently, shock U.S. Open champion Sloane Stephens rewarded the tennis hopes of any red-blooded American patriots. Frankly Serena's haul alone should keep a country sated for a few generations. But U.S. men lag well behind.
Ignoring the small sparks produced by Frances Tiafoe over five sets against Roger Federer, it's difficult to come up with promising American men, names who could possibly win something of note during the the Euro-dominated era of Roger Federer, Rafael Nadal, Novak Djokovic, and Andy Murray. Can you name any American men at all? The servebot John Isner and Sam Querrey (who had a fine season) have probably both peaked, without any serious hardware to show for it. The biggest tournaments in men's tennis are the four Grand Slams; the World Tour Finals; and the nine Masters events. Europeans have won the last 107 of those tournaments, through the last seven and a half years. By winning the Paris Masters Sunday, Nebraska native Jack Sock became the first man from the other continents of the world, let alone the U.S., to win a big title since Andy Roddick won Miami in 2010.
Please take a moment to appreciate the Rivendell trophy Sock got for his efforts. It is by far the coolest the sport has to offer:
The table had been set for 25-year-old Sock. As the wise guys have noticed, all it took to break the 107-title streak was for Djokovic, Murray, and Stan Wawrinka to shut down their season prematurely with injuries; Federer to sit out the tournament; and Nadal to withdraw with a knee injury. Sock matched up in the final against Filip Krajinovic, a qualifier, and the lowest-ranked player to make a Masters final since 2003. Krajinovic was playing just his second tour-level event after surgery to have an extra bone removed from his wrist. With so much on the line for his career—a top 10 finish for the year, an invitation to the World Tour Finals, and all the attendant sponsorship riches and participation fees probably piling well into the high six-figures and beyond—this Paris title was a deeply enriching layup for Sock.

Sock first catches the eye with his forehand, which relies on dizzying arm contortions you should never, ever, attempt yourself, and has been measured to produce more topspin than that revolutionary freak of topspin, Rafael Nadal. This makes it awfully tempting to call Sock's forehand the spinniest the world has ever seen, and whether or not that's true, it certainly has a debilitating effect on opponents. Skip to 3:40 of this video and watch as he sends forth forehand after forehand, heavy as kettlebells.
While someone with a forehand like Sock's might just camp out at the baseline, whaling away and hoping for the best, Sock also happens to be one of the best doubles players alive, a Wimbledon champ and Olympic medalist fitted with the crafty net game that might entail. With that level of touch and reflex in his hands, it'd be nice to see him rush the net a little more, cashing the checks he writes with his massive forehands. His serve is strong too, and his backhand, while the lesser of his two wings, is more than serviceable. There isn't too much absent from his game. Though his fitness is often cited as a weak point, really, it is very hard to make sweeping conclusions by the eye test. Sock's winning percentage is in best-of-three matches is 60 percent; in best-of-five matches he's won 56 percent. Yesterday, two sets in, he had more than enough gas for this pair of on-the-run stunners:
G/O Media may get a commission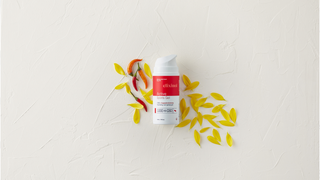 Sock sunk into a prolonged slump for much of the 2017 season, but when he finds his highest gear—as he did at Indian Wells this year, shutting down four Grigor Dimitrov match points to triumph, and as he did in the last set of this final—he's difficult to contain. America's future may well lie in Sock.