The Rockets prevailed over the Warriors Saturday night in a game that featured Houston pulling out to a big early lead, the Warriors surging back in the third quarter, and then an odd and awkward cold finish by the visitors that allowed James Harden to pull some late game magic and bring home the victory. Chris Paul was excellent; Clint Capela was excellent; the Rockets continue to look like a very legitimate threat to the Warriors in the Western Conference.

Harden didn't have a particularly huge night, box-score-wise, but he blew right past his 30-minute minutes restriction, and made by far the two most memorable plays of the game, both of them at Steph Curry's expense, with the Rockets holding a narrow lead inside the final 80 seconds of the fourth quarter (skip ahead to 3:25 in the video):
Watching an opposing player bury a clutch step-back three in Steph Curry's mug won't get old for literally years, and possibly decades. Harden's subsequent play at the other end, swatting away Curry's attempt at a retort, was as deliciously satisfying as it was surprising—reasonable people can argue whether Harden's defensive shortcomings are as bad as advertised, but certainly James friggin' Harden blocking a pull-up three from Steph friggin' Curry is not something any reasonable basketball fan would feel comfortable predicting. Here it basically sealed a Rockets victory.
The Rockets got just four made buckets from Eric Gordon and Ryan Anderson, including 0-for-10 three-point shooting. They were also without Trevor Ariza, who was suspended following his invasion of the Clippers locker room last week. But when they're healthy they've got a fantastic mix of floor-spacers and defensive stoppers, and the depth to ride out injuries or suspensions to any one of their wing rotation guys, and a growing track record of mowing down all comers:
G/O Media may get a commission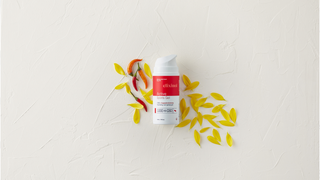 After the game various Warriors generally downplayed the significance of the outcome, and of the Rockets winning the season series, but the Rockets have now done enough in the regular season to feel confident headed into a playoff series against the world champs. At less than full strength, and on an off night for two of their most important offensive weapons, the Rockets had enough to put their best player in position to bring home the win, and Harden delivered.