Workers dredging a river to construct a walkway in Osaka, Japan may have inadvertently lifted one of the most notorious curses in all of sports, the mysterious 'Curse of the Colonel.'
This statue of Colonel Sanders was pulled from Osaka's Dotonbori River on Tuesday afternoon, 24 years after crazed Hanshin Tigers fans tossed it in during a celebration of their team winning the Japanese World Series in 1985. As the legend goes, Tigers fans jumped into the (filthy) river one by one in accordance to each fans' resemblance to a different Tigers' player. But when the roll call got to bearded American slugger Randy Bass — who won the Triple Crown that season — no bearded fan could be found. So the crowd stole the statue of Harland Sanders that stood in front of the Dotonbori Kentucky Fried Chicken outlet and tossed it over the railing of the Ebisu Bridge and into the river.
Hanshin, unfortunately, then also sank to the depths of mediocrity, not winning another pennant until 2003, and never winning another Series. Most blamed the Curse of the Colonel.
The upper body of the statue was discovered at around 4 p.m. about 200 meters away from where it plunged into the water in 1985. When the figure was being pulled up by the crane on a salvage barge, construction workers could be heard to say, "It looks like a corpse." However, when Tigers fans such as the riverside project foreman saw the statue, they exclaimed, "It's the Colonel!" Passersby also stopped in their tracks to take in the scene.
G/O Media may get a commission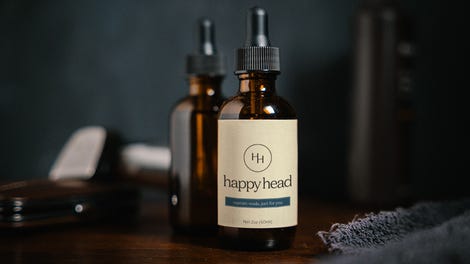 Subsequently the lower torso and one of the hands was discovered. The glasses and the other hand are still missing. Japanese officials are considering reassembling the statue and installing it in front of the Tigers' new stadium.
Bass, 54, now resides in his hometown of Lawton, Oklahoma, where he operates a cattle and wheat farm and is a member of the Oklahoma state senate.
Tigers Fans Hope Discovery Of Long-Lost Fast-Food Icon Will Lift 'Curse Of Colonel Sanders' [The Mainichi Daily News]
Randy Bass [Wikipedia]