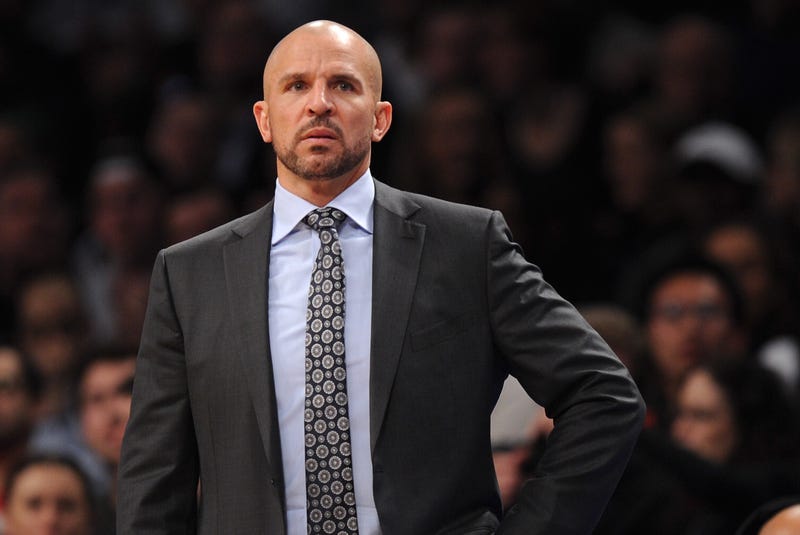 After just one season, Jason Kidd might be done as head coach of the Brooklyn Nets, and possibly head to Milwaukee.
According to Tim Bontemps of the New York Post, Kidd "recently approached ownership with a series of demands, including the role of overseeing the Nets' basketball operations department in addition to his head-coaching responsibilities." He wanted the ability to make decisions over GM Billy King. The ownership denied his request, and shortly after, the Bucks asked to interview Kidd. Brooklyn granted him permission. (Milwaukee currently has Larry Drew installed as head coach.)
While Kidd's departure isn't a sure thing yet, Adrian Wojnarowski believes Kidd's desire for more power has already tarnished his relationship with ownership, and the coach will most likely be on his way out. The coaching carousel ended months ago, but there are still a few candidates out there, such as Lionel Hollins or Mark Jackson.
Woj has more on what prompted Kidd to ask for more responsibility in Brooklyn:
This story surfaced in an odd way. Bontemps wrote up the first report Saturday night, but a new user on RealGM named Carl2680 posted the following in a new thread on June 26:
I got inside sources in the Nets organization, and the word is Jason Kidd will get fired because he asked for a raise. Kidd also wanted the GM position, but the Russians told him no. Kidd will be the next coach of the Milwaukee Bucks, and possibly the GM too.
What else do you know, Carl2680?
Photo: Getty