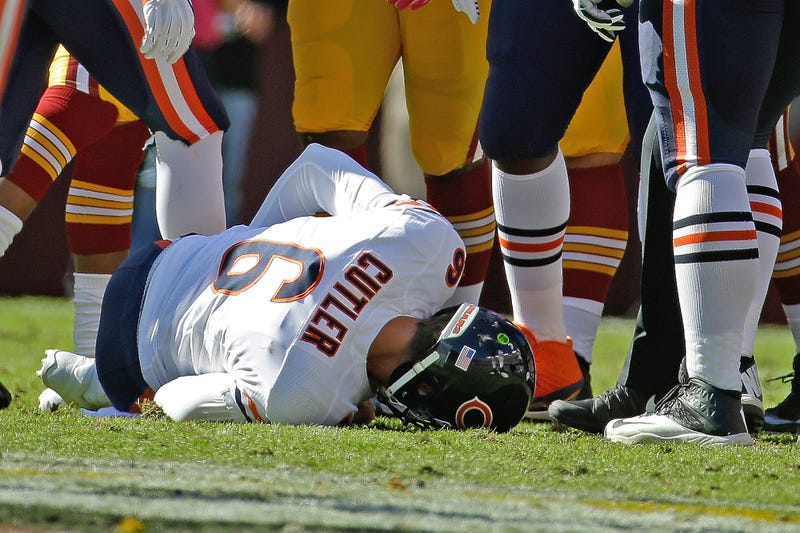 Congratulations Jay Cutler! You just became the most-sacked Bears quarterback of all-time, with the 158th punishing blow coming courtesy of Washington's Chris Baker. How are you going to celebrate? By heading to the locker room with a groin injury? Oh.
Cutler was rolled up awkwardly by Baker, and stayed down in pain before limping off awkwardly. He was replaced by Josh McCown, who attempted only one pass before halftime. The Bears say Cutler is questionable to return.
Update: Cutler is officially done for the afternoon.
Here's the sack, via The Big Lead: