Every morning, the fine folks at Sports Radio Interviews sift through the a.m. drive-time chatter to bring you the best interviews with coaches, players, and personalities across the sports landscape. Today: The Bears' old OC was stuck in 1999.
Jay Cutler joined ESPN Chicago with Waddle & Silvy for the first installment of the The Jay Cutler Show to discuss his take on Matt Forte's contract dispute, keeping in touch with Matt Forte throughout OTA's, not seeing Forte missing training camp, the chances of Forte signing his tender in time to make mini-camp, what went wrong with Mike Martz in Chicago and Mike Martz's offenses not adapting to the NFL in 2012.
How do you feel about the Matt Forte situation?
"It's business. I look at it purely as business. I have no hesitation of Matt being gone. I think he is going to be fine. I know Matt works as hard as anyone in the league. He's going to come in and jump right in there and do what we have done. The running game hasn't changed that much. The passing game stuff he will have to learn and catch up with, but he's a grinder and a hard worker. I have no problems with it."
Have you kept in touch with Matt Forte?
"Yeah I talked to him. I have seen him. I saw him probably three weeks ago. He was huge, all ripped up. I was like, 'What do you do?' [Forte said] 'All I do is go to the weight room. I've got nothing else to do.' I think he misses being there, misses the camaraderie. He's got to do what he's got to do, and we'll get him when we get him."
Even if Matt Forte doesn't sign a long term extension do you see him missing training camp?
"I would be shocked if he doesn't sign his tender by July 15, or whenever it is, and he shows up. It would really be a surprise to me [if Forte misses any training camp]. To get to where we want to be I don't think we just want to get to the postseason. We want to get a little bit farther then that. To get where we need to be we need Matt Forte. He knows that. The Bears know that. At the end of the day, I think Matt knows it's business. He's still getting seven-whatever-million dollars to play this year. So he's gonna show up."
G/O Media may get a commission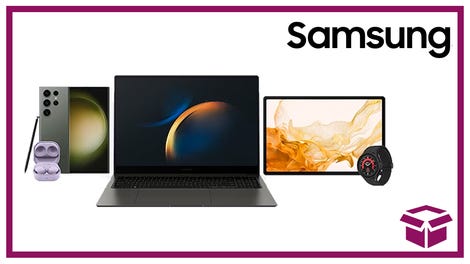 24 hour deals
Discover Samsung - Daily Deal
Is there a chance Matt Forte signs the tender and shows up to mini-camp? Then maybe he starts negotiating on that long term deal?
"Yeah maybe. I don't know. I don't know what's going up onto the front office. I would be surprised if he didn't sign the tender and didn't show up ready to go to work with us."
How do you sum up what went wrong with Mike Martz?
"You have to buy in. You have to believe it and I think everyone did. There comes a point where you have to give a little bit, and you've got to take a look at the whole offense as a whole, what we're good at, and what we're bad at. You have to be able to change a little bit, and I think that's kind of where we messed up a little bit. There wasn't as much flexibility as I think we needed."
Did Mike Martz run the offense like it was still 1999? Did he ever adapt to 2012 NFL?
"I think there is something to be said about that. Mike mentally being able to script up some plays and draw some stuff in the ground. There's no one like Mike. He can get guys open better than anyone I've really ever been around. He's very, very, very, smart. They had Orlando Pace [at left tackle]. They had some dudes up front where you were able to take seven-step drops. I don't think defenses were as evolved as they are now. Safeties were different. Not every team had a defensive end that was going to be able to sack you if you keep taking seven-step drops. It was a different time, different game. Defenses I think since have kind of caught up to that. So it's one of those things. We gave it a shot. I still respect Mike. He's one of the brightest minds in the game."
This post, written by Steven Cuce, appears courtesy of Sports Radio Interviews. For the complete highlights of the interview, as well as audio, click here.
More from Sports Radio Interviews
• Adrian Wilson isn't counting on the Cardinals' offense to carry the team.
• Russell Wilson says he can start in Seattle.
• Bob Arum still can't believe the Bradley-Pacquiao decision.