This is news that should curdle the blood of Marlins fans: According to local and national reports, the front office is irrevocably fractured, and baseball decisions are being made by Jeffrey Loria.
Though this broth was spoiled long ago, the Marlins have too many cooks. There's Loria, the owner. VP of baseball operations Dan Jennings. President of baseball operations Larry Beinfest. GM Mike Hill. Team president (and Loria's stepson) David Samson. According to the Miami Herald and Fox Sports, Loria has elbowed out the latter three, making all the personnel decisions himself, with Jennings whispering in his ear.
The Herald:
"He has marginalized the front office," said a major-league source, who spoke only on the condition of anonymity. "The front office isn't making decisions. Loria makes them all.

"There's not one move that happens that he doesn't do. That's just how he operates the team. The team is run in this sort of backwards way."
Ken Rosenthal adds that decisions already agreed-upon have been reversed "according to Loria's whims."
Some of those moves:
In April, the Marlins flipped the starting pitchers for a day-night doubleheader at the last moment, confusing and angering players and coaches. It was reported that the move was a dictum direct from Loria, who wanted prized rookie Jose Fernandez to pitch in warmer weather. (Game time temperature was actually colder for the day game.)
In May, the front office reportedly wanted to send down slumping catcher Chris Rob Brantly, but Loria intervened. It was only three months later, when Brantly's average had declined even further, that he was demoted.
Earlier this season, hitting coach Tino Martinez resigned after confrontations with some of the Marlins' young players. Loria reportedly held a grudge against those players, despite Beinfest promising them there would be no repercussions if they assisted with the team's internal investigation. When the front office intended to call up Chris Valaika, Loria vetoed the move. Fox Sports adds that Loria also came out against calling up Derek Dietrich, another player involved in the Tino Martinez incidents.
G/O Media may get a commission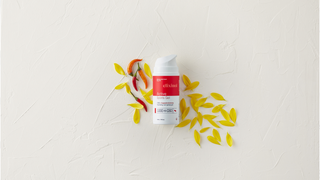 Rosenthal reports that Beinfest confronted Loria last week, asking for clarification on his job status and the team's power structure. He got no answers.
The Marlins are in the midst of yet another rebuild, but all their past successes were built on the brains of baseball guys Beinfest and Dave Dombrowski. Loria? He's only proven himself adept at destroying franchises, and it looks like he's trying to do it agian.
Miami Marlins front office takes backseat to owner Jeffrey Loria [Miami Herald]
Loria leads fractured organization [Fox Sports]