Jenn Sterger, who's been silent since the whole Favre thing captivated and appalled the nation, recently filed a suit against her "manager," Phil Reese, claiming he plans to use some of the additional raunchy photos, texts, and voicemails to move forward with a book about the "Favre Story" that Sterger no longer wants published. Here we go.
As you may recall, Reese and Sterger's lawyer were the ones doing the late media blitz after the NFL's investigation concluded that Favre deserved only a $50,000 fine for his odd courtship of Jenn while she was a sideline hostess for the Jets in 2008. Reese made the rounds on radio talk shows and the TMZs, dropping quotes and hints about the blockbuster material they had yet to reveal, which he said would prove that Favre was a degenerate coozehound and deserved to be suspended by the NFL for the sake of justice.
We know that Reese offered up some of these materials to other publications (not us, obviously), baiting them with a big story but first sizing up how that exposure would benefit Reese/Sterger. The suit reveals that Sterger felt that Reese was more concerned about himself than about her. We also know that when HBO Sports approached the dynamic duo about an on-camera interview to tell their side of the story (and to trash us, most likely), they declined because they were waiting for something with a higher profile.
We've reached out to Reese for comment. He cannot, for legal reasons. Sterger's attorney, Jeffrey Brown, of Brown and Doherty, said to me over the phone that Jenn's motivation for this suit is to remove her name from this whole ordeal: "Phil Reese can write a book but he cannot use any information he got from Jenn — she wants no parts of it." Brown also said that Sterger never had any intention of suing the Jets, Favre, the NFL, or anyone. That, he said, was completely orchestrated by Reese.
G/O Media may get a commission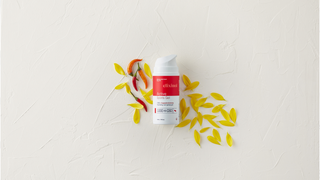 And, for the record, Brown said that Jenn will not be suing us, either.