On Tuesday, USMNT goalkeeper Tim Howard questioned the passion of his dual-national teammates, in part blaming them and their lack of American-ness for the USMNT's recent string of poor results. He tried walking back those comments by citing the strong play of dual-national teammates Jermaine Jones and Fabian Johnson, and saying that some of those without sufficient passion "are players who have their roots here in America too," which is still a tone-deaf thing to say that positions the dual nationals as others.

Anyway, it was too little, too late.
Jermaine Jones was born in Germany to a German mother and an American serviceman father, and lived briefly in the United States as a child before his parents divorced, after which he was raised in Germany by his mother. He was one of the first players to take advantage of FIFA's relaxed eligibility rules, switching allegiances to the United States in 2009, when he was 27 and clearly had no future with the German national team.
When Jones switched, he understood English but had some trouble speaking, and said that he sometimes looked and felt a bit out of sorts in Germany because of his American heritage. He has since played in 67 matches for the USMNT, including the 2014 World Cup, and whatever criticisms you may have of his play—rash tackles, a lack of positional discipline—you can't say that he's given anything less than his full effort every second he's been on the field.
ESPN spoke with Jones, and befitting his role as both an elder statesman on the team and the longest serving of the current crop of dual nationals, he called Tim Howard's comments "dangerous stuff" and said he needed to be more careful when speaking:
"With all the respect for Timmy, I feel it's not if you're half American or full-American. It's more what you have in here [taps his chest].

"If you go on the field and you give everything for this country, then of course sometimes there's a situation where you're not playing good.

[...]

"Now, where everything goes wrong and we lost the first two games, we say maybe the German-Americans are the problem.

"But when we played the World Cup, I scored. [John] Brooks scored, and it's 'oh, the German-Americans are American boys.'
G/O Media may get a commission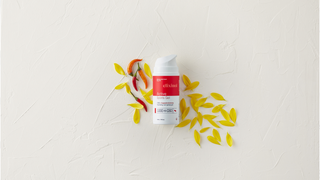 So which American player is going to stick their foot in their mouth next?
[ESPN]