Your morning roundup for Jan. 12, the day we learned another way to get rid of tumors. Photo via The Last Calrissian. Got any stories or photos for us? Tip your editors.
What we watched: Miami at Los Angeles Clippers. LeBron James shot 9-for-17 from the free-throw line, including 2-for-4 in the last 30 seconds. Every layup, jumper, and floater of his seemed to just rim out in the 4th, slowly shattering his confidence until he completely melted down at the line. It's amazing that Spoelstra continues to feature him in late-game situations. But the real question is, where's Norris Cole when you need him?
G/O Media may get a commission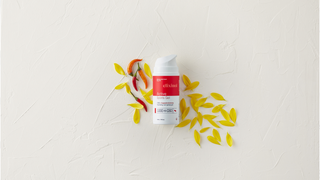 What we're watching (all times EST, unless noted): MLS Draft at 12 (ESPN2). Montreal at Boston in NHL hockey at 7 (NHL Network). New York at Memphis in NBA basketball at 8 (TNT). Orlando at Golden State in NBA basketball at 10:30 (TNT).
Read Me
Concussion awareness trickles down: "The first thing you learn when you ask high school football coaches about concussions is that the single biggest challenge is honest reporting. Although more than 60,000 concussions are diagnosed among precollegiate players every year, it's estimated that the true incidence is approximately 50 percent higher. 'These kids want to fight through it,' says Mike Fernandez, the full-time trainer for the Mater Dei football team. (Fernandez previously worked as a trainer for the U.S. Track & Field team.) 'They want to be brave for their friends. They also want to stay in the game.' The Mater Dei coaches deal with the problem of underreporting by insisting that players monitor each other and, if necessary, tell the staff when they suspect a teammate has suffered a concussion. 'I'm not going to be able to see every hit,' Fernandez says. 'It's a crowded field with lots of contact. That's why we make it clear that monitoring concussions is the responsibility of the entire team. If a buddy is out of it and you don't tell us, then that's on you.' Although the "team responsibility" approach hasn't eliminated underreporting, it has reduced it. According to the Mater Dei staff, the varsity team averages three to four concussions a month; the JV squad a few more." [Grantland]
This Date In Deadspin History
Jan. 12, 2007: That'll Be All For "Quite Frankly"
Elsewhere
Cutting to the truth about the Celtics: "Mavericks guard Jason Terry has never been shy about voicing his opinion or talking trash. Most of the time he talks before and after games, but Wednesday, he threw a jab at the Celtics during the game. While doing a halftime interview with ESPN, Terry complimented Rajon Rondo while blasting the rest of Boston's roster. 'He's the only one with energy on their team,' Terry said. 'Everyone else is a little older and they're not running as fast.'" [Larry Brown Sports]
The truth behind the pancake injury: "But Penner's had enough of the ridicule, and Wednesday evening, he took to MayorsManor to tell his side of the story. The result is a letter that couldn't be more adorable if it were addressed to Santa Claus. Penner hits the most important topic first, the nutritional value of the infamously injurious pancakes: 'Right off the bat, I'd like to clarify a few things. For example, they were vegetarian pancakes. The injury happened as I was sitting down to eat, not mid-bite. And yes, I did finish them.' I don't think I've ever had carnivore pancakes, but it's good to know they weren't pigs in a blanket, at the very least. Second, Sudden Onset Back Spams are no laughing matter, you animals. In case you couldn't tell from the acronym, it is a condition to be wept over. Also, since Penner is clearly their most well- known sufferer, he'll be embracing his new role as the Moses of bad backs: 'First and foremost, I think we can agree that having delicious pancakes that your wife made for breakfast, for a 1pm game, is not out of the norm. Secondly, 'SOBS' (Sudden Onset Back Spasms) can occur at any moment, doing just about anything you can think of, and is a very serious issue. Those who have experienced 'SOBS,' know it is no laughing matter. I'm a little hurt, to tell you the truth, that the plight of my people isn't being taken seriously.'" [MayorsManor, via Puck Daddy]
Your Vicious Cat Fight Interlude:
So much for Mayweather-Pacquiao: "Manny Pacquiao's camp says there is no economic sense in setting up a bout with Floyd Mayweather on May 5 after the unbeaten American publicly challenged the Filipino champion via Twitter. Pacquiao's financial adviser Michael Koncz told The Associated Press on Thursday that a 45,000-seat boxing arena being built in Las Vegas won't be finished before the end of May and staging the Pacquiao-Mayweather fight in a smaller venue is 'foolish from an economic standpoint.'" [AP]
Here's ESPN drawing a sweeping conclusion based on the input of 45 people: "How big is Tebow-mania? According to the ESPN Sports Poll, Tim Tebow is now America's favorite active pro athlete. ESPN reporter Ed Werder says Denver Broncos QB Tim Tebow is very sincere, almost childlike and allows people to get very close to him. Werder says it was bedlam on the field after the Broncos beat the Steelers. The poll, calculated monthly, had the Denver Broncos quarterback ranked atop the list for the month of December. In the 18 years of the ESPN Sports Poll only 11 different athletes - a list that includes Michael Jordan, Tiger Woods and LeBron James - have been No. 1 in the monthly polling. In December's poll, Tebow was picked by 3 percent of those surveyed as their favorite active pro athlete. That put him ahead of Kobe Bryant (2 percent), Aaron Rodgers (1.9 percent), Peyton Manning (1.8 percent) and Tom Brady (1.5 percent) in the top-five of the results. The poll results were gathered from 1,502 interviews from a nationally representative sample of Americans ages 12 and older." [ESPN]
"I'll Be Your Mirror," at least until I sue: "The legendary Velvet Underground, in a complaint filed by founders Lou Reed and John Cale, sued the Andy Warhol Foundation for illegally licensing the iconic banana cover from their 1967 debut album. The influential New York rockers, in taking a walk on the legal wild side, claimed the Foundation was wrongly peddling the banana image for use with Apple's iPhone and iPad." [New York Daily News]
Send stories, photos, and anything else you might have to tips@deadspin.com.