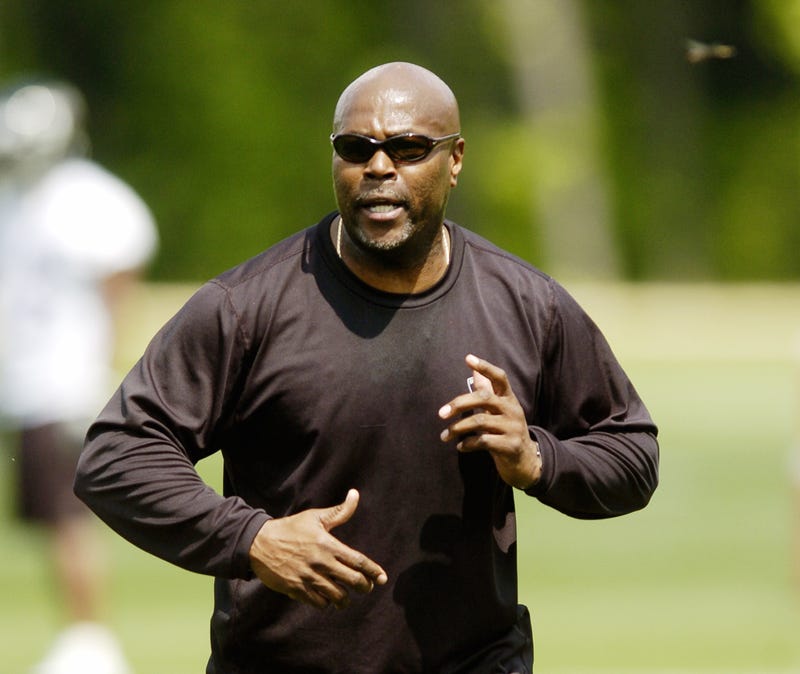 Jets defensive coordinator Dennis Thurman has been accused of slapping a woman at a bar Wednesday. The victim filed a police report, though Thurman hasn't been arrested or charged.
NJ.com obtained a copy of the report. The victim claims that Thurman was "hitting on" her at the outdoor bar at Pazzo Pazzo, a restaurant in Morristown, N.J. She wasn't interested, and says that Thurman abruptly slapped her across the face, threw up his hands "in a frustrated manner," and left the area. According to the victim's statement, Thurman had been acting aggressively towards multiple women at the bar.
TMZ published two photos of the alleged incident. They don't show Thurman actually slapping anyone, though.
According to the manager of Pazzo Pazzo, Thurman did not slap the woman. There were apparently over a dozen witnesses who did not see Thurman hit her.
Morristown police won't investigate further, though the victim can try a complaint for a disorderly persons offense through the town's municipal court.
[NJ.com]