Jets linebacker Jordan Jenkins didn't hide his feelings about what went down over the weekend in Charlottesville, Va., from the creeping normalization of the KKK and its sympathizers to the neo-Nazi murder of a counter-protestor to the president's refusal to call what happened for what it is.
"It's American terrorism," Jenkins told Daniel Popper of the New York Daily News in an article published Monday.
Popper really got Jenkins to open up and concluded with a somewhat hopeful quote from him:
"I still have hope for the country and I still get saddened when I see things like that happen because that young lady and others lost their lives just for showing patriotism, going out there and wanting to protest against the Nazis, the white supremacists, because that's non-American and they wanted to show their pride and defend their country. As Americans, we are getting desensitized to stuff like that."
On Wednesday, Jenkins was surprised to see some knob from Breitbart had crawled out of the sewer to transform his endorsement of the Charlottesville victims into an endorsement of the antifa:
G/O Media may get a commission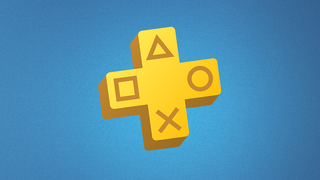 PlayStation Plus 1-Year Membership
The rest of that turd reeks of all the false equivalence you might expect. A sample:
The far-left Antifa movement, which seemingly showed up in Charlottesville looking for a brawl with the White Nationalists, were there to "defend their country?"
The Breitbart author here is Daniel Leberfeld, the brains behind Jets Confidential, a semi-literate fan magazine dedicated to insider knowledge of the team like this:
Leberfeld (who has expressed some negative thoughts about my work) moonlights as a Sirius XM NFL radio host and a blogger for Breitbart, where he's free to churn out headlines like this:
The Jets' media relations staff issues Leberfeld a credential, if he wants to ask Jenkins for a quote directly.
Update: Leberfeld attempted to apologize, then deleted the apology. Breitbart has deleted his story about Jenkins, with no explanation. If you're curious, it can still be read here.