You guys getting pumped for HBO's Joe Buck Dry Humor And Sporting Chit-Chat Hour? No? How about if I told you the topic of the first show? "Celebrities in Sports — Fans blur the line between celebrities and atheletes." Sic!
A friend passed along the invitation below, which promises "an engaging, informative and entertaining evening." The taping is on Monday — send in an e-mail now and you just might win the privilege of watching Joe Buck do whatever it is Joe Buck is going to do, live.
Oh, and get this: The first show will have something to do with sports and celebrity and the 24-hour news cycle and — wait for it — bloggers. This should not be confused with the last time a boyish and supremely self-satisfied sports-teevee celebrity went on HBO to yammer about bloggers. This time, there will be sketch comedy.
G/O Media may get a commission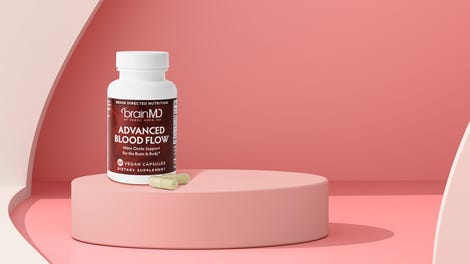 The full invite:
HBO's JOE BUCK LIVE

~ A New Sports Show With A Fresh Spin ~

Topic of the show:

"Celebrities in Sports – Fans blur the line between celebrities and atheletes"

FILMING MONDAY JUNE 15th at the Equitable Center Theater
(7th Ave. at 51st Street)

SEE IT LIVE!

The first edition of Joe Buck Live focuses on "Sports and Celebrity." Combine the 24-hour news cycle with internet reporting, bloggers, gossip columns, sports talk radio, commercial endorsements and the glare of continuous television coverage, and today's superstar athlete is constantly in play.

Utilizing a live studio audience in New York City, the hour-long show will include live interviews, panel discussions, pre-recorded features and a few surprises. We are keeping the great guests a secret and waiting for the big reveal on June 15th when Joe Buck Live will be filmed in front of our exclusive audience. You won't want to miss what promises to be an engaging, informative and entertaining evening of TV.

To attend this exclusive JOE BUCK LIVE show on MONDAY, JUNE 15th YOU MUST BE AVAILABLE BETWEEN 7:30PM and 10:30PM. It will be shown live on HBO simultaneously with repeat broadcasts at later dates. RSVP quickly as there are limited tickets for this event. YOU MUST BE 18 YEARS OR OLDER TO ATTEND THE SHOW AND YOU MUST LIVE IN THE NEW YORK CITY AREA TO BE ELIGIBLE FOR TICKETS OR BE IN NYC DURING THE TAPING WEEK. TICKETS ARE COMPLIMENTARY.

If you are interested in being part of the JOE BUCK LIVE SHOW, please email us at joebucklive@broadwayvideo.com with the following information in both the subject line and body of your email:

1. Your full name
2. Your email address (one which will not put our reply to you in your garbage folder and one which you check frequently.)
PLEASE ALWAYS CHECK YOUR GARBAGE FOLDER JUST IN CASE!
3. Your phone number(s)
4. Your age range (35-40, 18-25, 50-55 etc.)
5. 2 tickets is the maximum number we can allow per request.
(SINCE THIS IS A LIVE EVENT WE EXPECT THAT IF YOU ASK FOR TICKETS YOU WILL BE USING THEM. Thanks)
6. Do you consider yourself a big sports fan — which sports (you can put this in the body of the email)

Example: Tiger Woods/phenomg@sportsworld.com /(212) 555-1212 /25-30/2 tickets/big fan – football & basketball

If you know of a group (over 10 tickets) interested in attending the show put "GROUP" in the Subject line of your email and we will respond quickly if tickets are available.

We will contact you via email with a detailed ticket confirmation if there are tickets available. You should hear from us within a few days of your request but at latest by THURSDAY June 11th, 2009. PLEASE DO NOT EMAIL US DUPLICATE REQUESTS, THIS IS CONFUSING FOR US AND WON'T HELP YOU GET TICKETS.

PLEASE NOTE, AS THIS IS A LIVE EVENT, DON'T ASK FOR TICKETS TO THE SHOW IF YOU DON'T INTEND TO USE THEM. YOU WILL BE DEPRIVING OTHER FANS OF THE ABILITY TO BE PART OF THIS EXCITING NIGHT WITH JOE BUCK AND HIS GUESTS. We will be forced to remove you from our list of free television events if you are confirmed for tickets and do not attend.
Thanks for understanding.

Come join us for an insightful and challenging look into Celebrities in Sports from JOE BUCK and the award-winning team at HBO SPORTS.

EMAIL ~ joebucklive@broadwayvideo.com
*******
Don't forget this Saturday's Deadspin meetup. Upon arriving, you will be expected to whisper the secret password in AJ's ear. The password is "poon shovel." The details, once again:
-Deadspin Subway Series Bar Crawl, Saturday 6/13 from 3:30-8:30
-Start out at Mercury Bar on 34th and 3rd Ave from 3:30-5.
-Then over to Tonic (3rd and 29th) from 5-6:30.
-Finally, end the night at Sidebar (15th and Irving) from 6:30-8:30.
-Revelers can come and go as they wish, no need to show up exactly at 3:30 and stay the whole time.
-Corona has been nice enough to sponsor the meet up, meaning there will be FREE Corona all night for our readers.
-Obviously since it's a Subway Series Meet Up, team colors are suggested but not required.
Thanks for your continued support of Deadspin. Now, some Stones: