Ignore all the pretend handwringing today. Artie Lange gave last night's Joe Buck Dry Humor And Sporting Chit-Chat Extravaganza exactly what it wanted. Something that could be manufactured into a controversy, and something about which Joe Buck could be virtuous.
If you haven't seen the video already, Artie, an old Howard Stern yuk-slinger, went on Buck's new HBO show and worked a few light shades of blue. He made a crack about Tony Romo rhyming with "homo," another about Romo dating a fat chick. He told a relatively sweet story about Buck's father, Jack Buck, who in Lange's fond recollection "wasn't politically correct" or "a pussy." He made like he was going to smoke a cigarette. When Buck said cheekily that his favorite web site is TMZ.com, Lange interrupted: "What's your second favorite site, suckingcock.com?"
In short, Artie Lange did exactly what you invite Artie Lange on stage to do.
Nonetheless, the response has been universal. "Comedian Lange crosses the line on 'Joe Buck Live'," huffed USA Today. The New York Times was already comparing it to the Bissinger meltdown on Costas Now.
Buck himself condemned Lange's performance:
Buck told USA TODAY he couldn't wait for the Lange segment to end. "I thought that spending time on a treadmill felt long. That was like 8 or 9 minutes that turned into an eternity. You know, it's cable, you can get away with it. It's not my style. But, you do one show and you learn and you move on."

Buck told reporters he thought Lange had an "agenda" when he came on stage to discuss the intersection of sports and celebrity. He was sorry Lange took time away from actors Paul Rudd and Jason Sudeikis of SNL. But Buck said there was little he could do to control the invited guest without "kicking him off the set" or hitting a "trap door."

"It's a thought. A gigantic hook," said Buck.

[..]

Controversy's not a bad thing in the TV business, especially when networks are trying to get viewers to try out new shows. Clips of Lange's performance on Joe Buck Live were already ping-ponging around YouTube last night.

"Do I think it went too far? Yes," said Buck. "Will he be back? If it's up to me, no. But again it's live TV man."
G/O Media may get a commission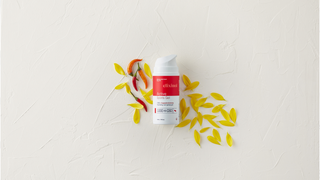 I was in the studio last night, and it was a Joe Buck kind of crowd. Brett Favre, Buck's first guest, now notable for not being notable at all, said the word "shit," and people at first tittered, then, amazingly, broke into applause, as if to forgive the transgression. This is important, because I doubt very seriously that Buck was shocked by anything Lange said. He was merely pretending to be offended on behalf of this sort of audience.
And that's essentially the subtext of Joe Buck Live, anyway. This is a crazy, mixed-up world, the show seems to say, and through it travels Joe Buck, a little bewildered but weathering it all with plain, homespun values and bone-dry wit. There was the ceremonial thrashing of that perennial straw man, "the media." There was an interview with Chad Johnson, who looked like he'd rather be anywhere else, in which Buck tried in vain to get the wide receiver to admit he could sometimes be an ass, but in which Buck also noted, approvingly, that Johnson doesn't drink. And there was a joke, in a taped segment with the aggressively wholesome David Wright, that turned on the wildly absurd notion that Buck might order a whiskey sour in a restaurant. A whiskey sour!
Lange was the ideal foil to all this, and I suspect that's why he — along with Paul Rudd and Jason Sudeikis — was invited onto the show. Buck was outsourcing the funny. And now Buck professes himself to be shocked, shocked!, that an old Howard Stern sidekick might waddle onto an HBO set and go off-color. This is just too perfect. One show in, Joe Buck, guardian of middle-American virtue, has already found something about which to moralize: His own goddamn show.
Comedian Steals Spotlight on Buck's Show [New York Times]
Comedian Lange crosses the line on 'Joe Buck Live' [USA Today]