In 1999, at which time Paterno, Schultz, Curley and Spanier were all aware of the incident with Victim 6 the year before, Jerry Sandusky was given the choice of retiring, or staying on indefinitely.
In an email from Tim Curley to Spanier and Schultz, Curley wrote that "Joe did give him the option to continue to coach as long as he was the coach."
Sandusky, told he would never be head coach ("We know this isn't easy for you and it isn't easy for us or Penn State," Joe Paterno wrote in his notes before their meeting), apparently decided to begin the retirement process. Sandusky produced this letter with his "retirement requests." The typed requests are Sandusky's; the handwriting is Paterno's.
• Sandusky requested an office on Penn State's main campus. Paterno marked that as "OK."
• Sandusky requested a $20,000-a-year annuity, which represented the difference between retiring with 30 years and 35 years of service. (1999 was Sandusky's 31st year at the university.) Paterno appears to write "1200, plus what [Second] Mile should put together for him." This may refer to the $12,000 annual annuity in a Penn State counteroffer, drafted a few weeks later. In the end, the idea of an annuity was tossed out in favor of a $168,000 lump sum.
G/O Media may get a commission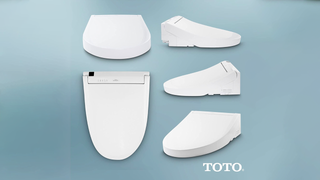 44% off
Toto Washlet Electronic Bidet Toilet Seat
• Sandusky requested a title to associate himself with Penn State. Paterno wrote "no," but along the sidebar, "Volunteer Position Director – Positive Action for Youth."
Graham Spanier later promised Sandusky emeritus status. A formal request was prepared by Gary Schultz, and submitted to the Provost's office. The Provost's office could not find any "specific precedent" for granting Sandusky the status, then-Provost now-President Rodney Erickson gave it to him based on Spanier's promise. Erickson told a staff member he hoped "not too many others take that careful notice."
• Sandusky asked for access to training and workout facilities. Paterno put a check mark next to that request. In a sidebar, Paterno asked if this was for Sandusky's personal use, or for Second Mile kids, and indicated that due to liability problems, facility access should not be extended to Second Mile kids.
A month into retirement proceedings, AD Tim Curley applied to have Sandusky reemployed as an "emergency hire." It was granted, and Sandusky was re-hired for 95 days, at the same salary plus a six percent cost-of-living increase. In December of that year, Sandusky brought Victim 4 along to the Alamo Bowl in San Antonio, and assaulted him at the team hotel.
Read all our coverage of the Freeh report here.