Every week, John Salley, onetime Bad Boy and currently the arachnoid half of the Spider and the Henchman podcast, will regale us with an amusing and occasionally salacious story from his playing days. Today: our hero meets a large, aggressive female.
You see this on my neck? I have these two scratches on my neck because Friday night, I was in Park City. Tao, the big restaurant in Vegas and New York, built a club at a three-story underground parking garage. It is the hottest thing I have ever seen: all red velvet walls and red carpets and cushions and bars and a big Buddha. You had no idea you were in a parking garage. This is sexy. Music is bumping, Little Jon is in there, Playboy Playmate Jayde Nicole is in there, Jermaine Dupri, T.O.'s in this motherfucker. Broads everywhere. I'm with Brandon Lloyd, taking pictures with everybody, no security. I don't need security, I like talking to people. Come up to me, talk to me, whatever, squeeze my ass, if you're a girl I'll squeeze your ass back.
All of a sudden, this girl walks up to me. She's like 6'2", her name is Rachael. This broad grabs me by the throat and says, "Listen. This is how this is going to go. You're going to follow me and you're going to leave with me."
I pull her hand off my neck and she scratches me — these two scratches. Shawn Marion is in the club. I'm like, I need Shawn to beat her ass because I don't hit women. But, motherfucker, I know what turns Mr. Hand into Mr. Fist. And I look around, I look from side to side first because I was going to jab this 6'2" fucking mammoth.
I took a picture of the scratches and sent it to my wife. It's 3 in the morning her time, I know she gets up and goes to the bathroom about that time. I tell her what happened, and she goes, "how'd she get that close to you?" I don't ever think that someone's going to be aggressive with me. I didn't think this bitch was going to grab me by the throat like I was a the girlfriend of a football player.
G/O Media may get a commission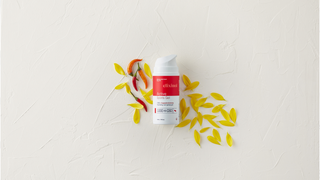 First thing my wife said was "Johnny, you didn't hit her, did you?" Good thing I didn't see her the next night, because I was thinking about how I was going to jab her in the stomach when nobody was looking. It wouldn't have hurt her. It would have been like fighting your brother, seriously.
[Hench: Now, this was a caucasian lady?]
I said I was in Park City, didn't I?
The above is adapted from the "Spider Stories" segment on the Spider and the Henchman podcast. Follow John and his podcast on Twitter: @thejohnsalley and @spiderandhench. Subscribe on iTunes.