Today's three-way trade involving the Coyotes, Predators, and Canadiens will have little impact on the teams' rosters, but it will affect the NHL's All-Star Weekend on Jan. 30-31. Former Coyote John Scott, who was voted in as the Pacific Division's captain, most likely won't be in Nashville for the festivities as a result of the swap. Everyone knew that Scott wasn't All-Star material, but one reporter accused the NHL of making sure he didn't show up.
The inclusion of Scott, who has spent portions of the season in the AHL, was an intentional joke, similar to the attempt at voting in every Kansas City Royal for the MLB All-Star Game. The 33-year-old, whose biggest recent on-ice moment was a beef with Tim Jackman, has one point (an assist) this season. He hasn't played in an NHL game since Dec. 31.
In December, Puck Daddy pushed the campaign for Scott because the idea of a 6-foot-8 lug with five career goals in the 3-on-3 tournament was amusing. The movement gained steam, and when the NHL announced the full All-Star rosters, sure enough, Scott was a fan-elected captain.
G/O Media may get a commission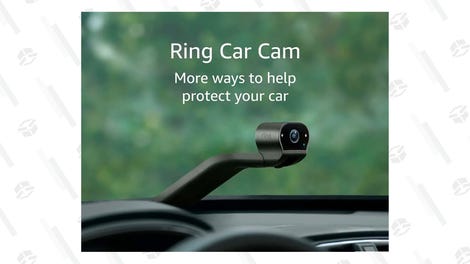 Initially, Scott didn't care for the gag, but when the voting ended, he embraced the gesture. Pierre LeBrun of ESPN spoke with him for an article published on Jan. 7:
"It's funny, every day you get a different opinion from somebody else. You talk to your management, your coaches, your teammates," Scott said. "At first, it was kind of like a joke and I wasn't really a fan of it. I was like, 'Let's end this quick and move on.' And once it started to gain speed and gain momentum behind it, I started to talk to more people and realized, 'This is probably going to happen.' So I had to start to change my tune from, 'I don't want to do this, I don't like this' to 'If it happens, I'll be happy and we'll have some fun with it.'

"At first, it was super negative, I didn't want it to happen, but now it's here and we'll have a good time with it."
The Coyotes sent Scott to the AHL on Jan. 13, but head coach Dave Tippett said he'd be back. Then, Scott got traded today. The move switched him to the Atlantic Division, but he won't even start on Montreal's roster. The team assigned him to the St. John's IceCaps, their AHL affiliate.
Even if the Canadiens call him up, it seems highly unlikely that he'll be at All-Star Weekend. TSN's Bob McKenzie reported after the trade that the league and Coyotes both applied pressure on Scott to miss the All-Star Game. Scott declined.
Even if the joke's one-note, Scott was voted in and healthy, so Scott should play. There's money at stake. The NHL didn't like fans voting in the ... fan vote. It's an incredibly dumb controversy which didn't have to reach this point, but now Scott's off to Canada, while his pregnant wife's expecting twins, all for the sake of a meaningless tournament that was supposed to be fun.
Photo: AP
---
Contact the author at samer@deadspin.com.