Montreal Canadiens enforcer John Scott will be playing in the NHL All-Star Game this weekend, after a fiasco wherein the Coyotes abruptly traded him in an almost-meaningless three-team deal, perceived by most to be an attempt to get him out of the Western Conference after being elected captain in a fan vote. Today, on The Players' Tribune, Scott gave his perspective on the controversy, and divulged how the league applied pressure in an attempt to make him bow out.
Before the fan ballot deadline, Scott said that the NHL had asked him to discourage anyone voting for him. And he did. He knew he wasn't Crosby or Toews, but he still wasn't fully on board with the sentiment:
So when they asked me to make a statement — nudging the fan vote in another direction and denouncing the John Scott "movement" — I did it without hesitation. I told the fans, "Listen. I don't deserve this. Vote for my teammates." And I was telling the truth.

But while I don't deserve to be an All-Star, I also don't think I deserve to be treated like I've been by the league throughout this saga. I'm an NHL player — and, whatever my set of skills may be, that I'm an NHL player is no accident. I genuinely believe that when I'm on the ice, or even just the bench, I make my teammates feel safe to do what they do best.
Scott said his stance changed when the NHL pulled the "think of your children" card:
If the league thought this was an embarrassment, pretty much all of the players I've encountered have thought otherwise. I've gotten texts from so many guys saying the same thing: "You should go."

And that didn't happen because of the internet. I busted my ass to be one of them. I've skated every day since I was three years old to be one of them. I've persevered through Juniors roster cuts, Alaskan bus rides, Advanced Dynamics exams, and — yes — fights, to be one of them.

But I'm one of them. And that means a lot to me.

It means a lot to my family.

So when someone from the NHL calls me and says, "Do you think this is something your kids would be proud of?"

… That's when they lost me.

That was it, right there. That was the moment.

Because, while I may not deserve to be an NHL All-Star, I know I deserve to be the judge of what my kids will — and won't — be proud of me for.
G/O Media may get a commission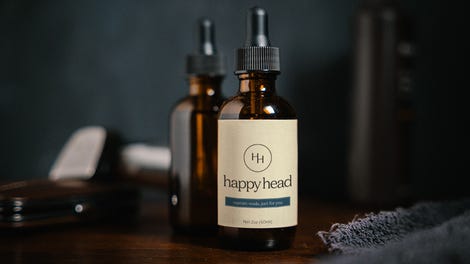 On Jan. 19, the NHL changed its mind, and announced that Scott would be the captain for the Pacific Division. At least all that effort was worth it.
Photo: AP
---
Contact the author at samer@deadspin.com.