John Sterling's call for Giancarlo Stanton's first dinger as a Yankee was goofy and dumb. The call—Giancarlo, non si può stoparlo—was in Italian, which is random as hell, considering that Stanton is not Italian, and neither is Sterling, and we do not live in Italy, and Sterling was not broadcasting in Italy. It was dumb. Insignificant and silly, but also dumb.
Sterling explained his strange choice—which he apparently spent whole hours of his life making!—in a phone call with TMZ sports:
Here's what it boils down to: Giancarlo—the first name of a baseball player who is not Italian—is also an Italian name; and, I shit you not, John Sterling's girlfriend is Italian:
"Well, first of all, I have an Italian girlfriend. And, secondly, I called Berlitz. This is after they got Stanton, obviously. And I said, 'you know, I'd like something quick, that rhymes with Giancarlo.' And I spoke to the Italian master, a gal named Linda, at Berlitz. It took her a few days, and then she came up with the saying, which means 'you can't be stopped.' And you can say stoparlo or you can say [something that sounds like 'permarlo'], they mean the same thing. You know, I'm not exactly an Italian linguist.

You know, I thought it was kind of catchy and different, and, as I say, it's different and I'm different. So, I'm amazed that there's so much attention. Absolutely amazed. Flabbergasted. And very happy about it."

G/O Media may get a commission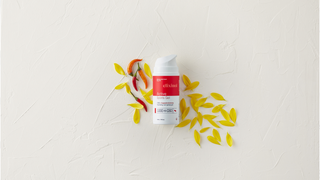 As for the dissonance of an Italian-language call for the heroics of a player who is not at all Italian:

"Because of the name Giancarlo, you know, which is 'John Charles' in Italian. And so I thought it would be a little different to do it in Italian. I did, you know, Russell Martin is half French, so I did a French thing for him when he was with the Yankees. And Bobby Abreu's dad was called 'The Candyman' in Venezuela when he played, so I did 'The Candyman' in Spanish for Abreu. You know, it's different!"

"First of all, this is not feeding the world's hungry, or finding a cure for cancer. It's just a cute thing on a ball game, that's all. I hope it's a cute thing! And it's during a ball game. It's not world-shattering."

I am less irritated by the goofiness of the explanation—goofiness to match the unbearable goofiness of the call itself—than I am by Sterling's delight at having cooked up an awkward call that managed the impossible feat of nosing its way in front of the event it was meant to highlight. No one should really care about this, but also: BOOOOOOOOOOOOOOOOOOOOOO.