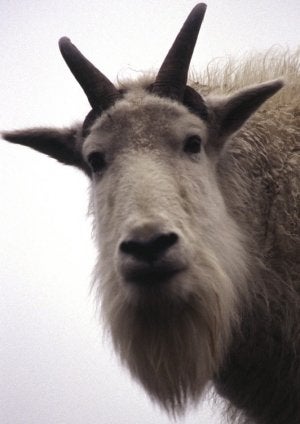 On Christmas eve, the wife of Rino Foschi, head coach of the Palermo soccer team, opened up a pleasant-looking present that was under their Christmas tree. Inside was a severed goat's head, covered blood.
Rino really didn't seem to mind.
"My wife was shocked when she opened the package, but I think it was a joke and I'm sleeping peacefully. Let's not make a film out of this."

"I don't have anything to do with that stuff, those are things you see in films," Foschi said. "I've lived in Palermo for five years and I've never received any threats. I feel safe in Palermo. I don't have anything to fear."
When asked for comment, his wife replied, "AAAAAHHHHHHHH! THERE'S A FUCKING SEVERED GOAT HEAD UNDER MY TREE! AAAAAAHHHHHHHH!"
I'm glad he thinks it's no big deal. The wife, I'd imagine, had a differing viewpoint when she opened up the pretty little package and then was forced to spend the next ten minutes washing goat blood out of her dress.
Goat head sent to Palermo GM [Fox Soccer]