Back in April of 2017, Rockies pitcher Jon Gray was the team's Opening Day starter, and seemed destined to become the franchise's future ace. Today, it was announced that he has been left off the Rockies' NLDS roster.

The things that have happened to Gray during the intervening period are, you will probably not be surprised to learn, pretty nuts. After suffering an injury early in 2017, he came back to make 20 starts, strike out 112 guys in 110.1 innings, and post a 3.67 ERA. He was on a nice upward trajectory and 2018 was shaping up to be his true breakout season. He then proceeded to become the most vexing pitcher in baseball, and finally got sent to the minors on June 30.
At the time he was sent down, Gray represented a statistical paradox. The traditional numbers—a 5.77 ERA and a 7-7 record—painted a grim picture, but all sorts of advanced metrics indicated that Gray was actually pitching pretty well. He was striking out more than 12 batters per nine innings, and his xFIP was 2.77. By some measurements, Gray graded out as one of the very best pitchers in the league at the time of his demotion, and yet it was impossible to watch him pitch and believe that he was helping the Rockies win games.
The Ringer's Ben Lindbergh and the Athletic's Nick Groke both attempted to explain the gap between Gray's advanced and traditional stats, and both came away with basically the same conclusion: Gray had been pitching much worse with runners on base, and was likely dealing with more mental struggles than mechanical ones.
Gray didn't stay in the minors for long, though, as injuries left the Rockies in need of another starter. He was recalled on July 14 and this time gave his team exactly what it sought, stringing together a series of strong starts and lowering his ERA by a full run by September. But then came his last start of the season against the Nationals in game 161. A victory would have kept the Rockies in the lead for NL West title, but Gray only made it through two innings and gave up five runs. The Rockies slid back into a tie with the Dodgers for the division lead, necessitating their match-up in Game 163.
G/O Media may get a commission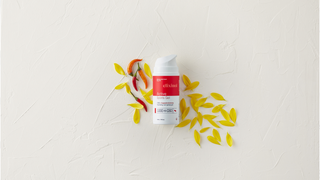 That performance, coupled with the fact that Gray similarly shit the bed in his last Big Important Start—the 2017 wild card game, in which he didn't make it out of the second inning—was enough to convince the Rockies that Gray has no place on the postseason roster. It's one thing to drop him from the playoff rotation, especially in a five-game series, but you'd think a guy with his arsenal of pitches would at least be nice to keep around as an emergency long reliever. But the Rockies have so little confidence in Gray at this point that they chose to bring along D.J. Johnson, a 29-year-old rookie reliever, in his place.
The most painful thing about all this is that Gray has consistently been honest and self-critical when discussing the various calamities that have struck his season. He's admitted to reporters that he sometimes has trouble getting his mind right while on the mound, and after his brutal season-ending start, he came up with this heartbreaker (via the Denver Post):
"Every time they give me a chance to take the ball, I take it and think I'm going to do good. Sometimes I don't. Sometimes I do," Gray said Saturday. "It's really frustrating to me. I'm sure it's frustrating to the fans. I can't imagine having to deal with it. But I know I can't wait to prove everybody wrong."
That chance probably won't come until next April. Here's hoping he figures some things out before then.