Here is a stat-quirk that doesn't seem remotely possible, but it absolutely true: Jonas Gray had as many rushing touchdowns last night as the entire rest of the NFL had in Week 11 combined.
Here's another, and this one is more plausible: Gray became the first player in the NFL's modern era to score his first four career touchdowns in a single game. (The last man to do it was born in the 19th century.)
It wouldn't have taken much for Jonas Gray to have a career night, yet Jonas Gray's would have been a career night for anyone. His 201 rushing yards on a whopping 37 carries (the most in the NFL five years) were as unexpected as they were overwhelming, given that just a month ago, Gray was toiling on the Patriots practice squad. This was a guy whose NFL career seemed like it was never quite going to get started, and maybe this is as good as it'll get, which would be all the more reason to celebrate it.
"I'm one of those guys, I'll probably get back tonight around 4 a.m. and just lay in bed, look up at the ceiling and just be just astonished at what's going on," Gray said. "Just writing a great story, man."
Gray was a highly touted recruit when he arrived at Notre Dame in 2008, but found himself stuck on the depth chart behind the likes of Armando Allen and Robert Hughes. When, in his senior season, he finally got to split time with Cierre Wood, he scored 12 times on 6.9 yards per carry before tearing his ACL. That injury kept him off draft boards, but the Dolphins signed him for their practice squad in 2012, as the Ravens would do the next year, and the Patriots this past January.
Gray believes the patience and self-motivation he learned by being stuck on the bench in college made sure he was ready to step in when Stevan Ridley went down with a knee injury in Week 6. "Notre Dame prepared me for this," he said.
G/O Media may get a commission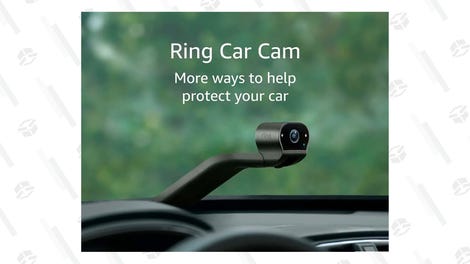 Gray was considered the speedy half of that senior-year RB tandem at Notre Dame. But in his month suiting up for New England, he's provided something the Patriots haven't had in a while: a thick, low, straight-ahead rusher who isn't going to spend too much time fucking around behind the line of scrimmage. Not exactly what he pictured when, as a boy growing up in Pontiac, Mich., he idolized Barry Sanders, but his style is his style. "I never look for the home run a whole lot," he admitted after last night's game. "I kind of want to set the tone and run downhill and kind of get the extra yardage and punish the defender."
Last night's steamrolling was the best-case scenario for that running style. The Colts run defense is fairly woeful, and the much-questioned Patriots O-line was dominant. The interior trio of guards Dan Connolly, Ryan Wendell, and rookie Bryan Stork constantly gave Gray enough of a cushion to get up to speed. And just for good measure, the Patriots ran 30-something plays with rookie Cameron Fleming in the game as an extra blocker. According to ESPN Stats & Info, 112 of Gray's 198 yards came before contact.
Gray was stopped for zero gain twice, and for negative yardage just once. "His running style is 'forward,'" Wendell said of Gray.
It was the perfect marriage of blockers and back, and it seems a little unfair—and totally natural—that Gray is going to reap most of the external praise today. But that's life on the O-line, and I don't think anyone on the Patriots will begrudge Gray his day. In an interview with Boston.com last week, he comes across as a smart, friendly guy, and his teammates kept good-naturedly interrupting to declare Gray the funniest person on the team since he wouldn't do it himself.
The Patriots are 8-2 and in the driver's seat for AFC home-field advantage. Putting up 42 points on a rough night for Tom Brady is a very big deal; the best New England teams of a decade ago always relied on the run. Though no one should count on a career practice-squadder carrying a team, Gray gives New England's offense a dimension that should make everyone else's jobs easier. Just another way the Patriots can beat you.