Major League Baseball has yet to issue a ruling on the potential suspension of Pirates' third baseman Jung Ho Kang following a series of incidents including a sexual assault allegations and a DUI. But it seems increasingly likely that his off-field issues will cost him playing time at least in the World Baseball Classic.

Korean National Team manager Kim In-sik told Yonhap News Agency that, "the worsening public opinion" of Kang makes having him on the team more trouble than he's worth. After initially naming him to the 28-man roster back in November, Kim said, "Personally, I am leaning toward taking Kang off the roster."
Over the summer, Kang was investigated by the Chicago Police Department for a sexual assault that occurred when the Pirates were in town to play the Cubs. The woman involved initially failed to cooperate with the police, preventing them from filing official charges. We have reached to the Chicago PD to ask if there is still a pending investigation and will update if we hear back.
Kang returned to South Korea for the offseason, where he was he was charged with leaving the scene of a DUI in early December. It was later revealed that this was Kang's third DUI, although the Pirates were unaware of the previous two when they signed him in 2015.
Reached for comment, the Pirates said, "There is no change to Kang's status with our club. We remain focused on him getting the help he needs to get prepared for spring training and for the regular season."
G/O Media may get a commission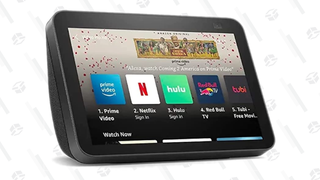 The Korean national team could be further depleted of Major Leaguers out of concern for how an appearance in the World Baseball Classic might impact their regular season play. Outfielder Shin-Soo Choo specifically requested a spot on the national team, but the Rangers are rightfully wary after he missed 114 games this past season due to various injuries. Meanwhile, the Orioles' Hyun Soo Kim was originally slated to play in the WBC, but at the Winter Meetings, Buck Showalter seemed ambivalent on the matter, and Dan Duquette said of Kim, "I don't know what his decision is going to be."
Cardinals closer Seung-hwan Oh might end up benefiting from manager Kim's concerns about Korea's competitiveness without these key players. He was originally booted from the lineup after getting slapped with a South Korean court-issued fine and a KBO suspension (should he ever return to the league) following illegal gambling charges. But with the South Korean pitching staff stretched thin, Kim thinks people might be willing to look past these particular off-field issues.
"I think the public opinion on Oh Seung-hwan is turning more positive," the manager said. "I know some fans may be upset with Oh's inclusion, but I am sure there are others who would like to see him pitch at home."
The first round of the WBC will played at Gocheok Sky Dome in Seoul in early March.