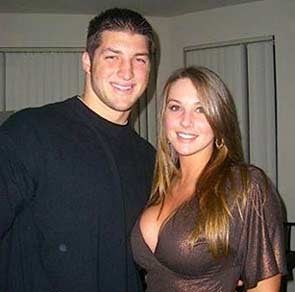 In a season in which the favorite for the Heisman Trophy seemed to change every week, we all seem to have reached a sort of consensus on the eventual winner: It's Tebow, of course.
The four invites to the reception — no longer at the Downtown Athletic Club in New York City; it's now at something called "the Nokia Theater" — are Tebow, Hawaii's Colt Brennan, Missouri's Chase Daniel and Arkansas' Darren McFadden. Tebow is likely to become the first underclassman to ever win the award.
The Heisman is a silly, overhyped trophy, but there's still something charming about it: You have to love an award that allows O.J. Simpson to vote for it.
2007 Final Brutally Honest Heisman Breakdown [Scout.com]