Seahawks safety Kam Chancellor tweeted out a grim announcement last night, saying he had to "walk away from the game because of the risk of paralysis." A neck injury had wiped out the final seven games of his 2017 season, and, as Chancellor put it, a "final test showed no healing." Chancellor is done at the age of 30, but not because he wants to be. "I've played through all types of bruises and injuries at a high level," Chancellor wrote. "But this one, I just can't ignore."
Chancellor is 6-foot-3, 225 pounds, and he could line up all over the formation to wreak havoc any which way: containing the run, working in coverage, delivering big hits. Versatile safeties are valuable commodities for countering offenses' increasing reliance on using the entire field in the passing game, in part because they're so rare. Chancellor, perhaps more than anyone else, came to epitomize this era's trend of big-bodied, linebacker-safety hybrids: Per Pro Football Focus, he played at least 27 snaps last season at six different positions: free safety, off-ball linebacker, slot cornerback, edge rusher, strong safety, outside cornerback. He provided the Legion with its Boom.
Seahawks loyalists and Chancellor fans no doubt have their favorite plays from his career—this or that hit on Vernon Davis, the blocked-field-goal-leaps-that-didn't-count, the playoff pick-six that buried the Panthers. Mine is that time he just eliminated Demaryius Thomas on a drag route early on in Super Bowl 48. Here was a play that featured lockdown coverage all over the field, swarming speed to the ball, and a knock-down punch. It was the Seahawks' defense functioning at the height of its powers, with Chancellor as its fulcrum.
A graphic had flashed just before that play began. It was reminder that the Broncos' offense had set a pair of NFL records that season by scoring 606 points and 76 touchdowns. Yet without having to look it up, few people remember that, do they? With one play, Chancellor seemed to erase it all.
G/O Media may get a commission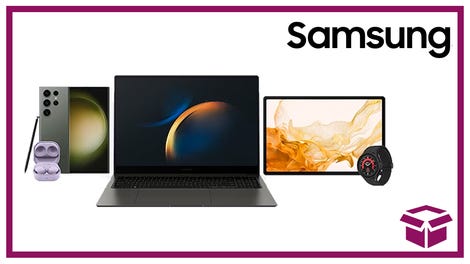 24 hour deals
Discover Samsung - Daily Deal
In January, just after the Seahawks missed the playoffs for the first time since 2011, there were strong indications that they might have to blow it all up. That's more or less what's come to pass: On offense, Thomas Rawls, Eddie Lacy, Jimmy Graham, Luke Willson, and Paul Richardson are all gone. On defense, Richard Sherman was released, Cliff Avril was waived, Michael Bennett was traded, and Sheldon Richardson walked. Both coordinators were replaced, as was offensive line coach Tom Cable. The only reason Chancellor hasn't been let go is because he's got a contract with some protection built into it in the form of injury guarantees. Because he sustained a catastrophic injury that will keep him from playing, Chancellor is due $6.8 million this year and $5.2 million in 2019. And the Seahawks are looking at salary cap charges of $9.3 million in 2018 (the $6.8 million in guaranteed salary plus $2.5 million in prorated signing bonus that was already paid) and $10.2 million in 2019 (the guaranteed money plus $5 million in accelerated bonus proration). And there isn't much they can do to avoid any of that.
Mike Florio of Pro Football Talk suggested that the Seahawks could try to work out an injury settlement, as the Bills did with Eric Wood, their center who intended to retire but didn't because he too had an injury guarantee carved into his deal. (Retirement would mean forfeiting any future salary, guaranteed or not. Chancellor's announcement carefully avoided any reference to the R-word for this same reason.) But as Jason Fitzgerald of overthecap.com told me, Wood likely got his full injury guarantee, since it had been contractually agreed upon. The settlement was likely done to keep Wood from filing for an additional injury protection benefit in 2019, as the CBA would have allowed him to do.
Similarly, Fitzgerald told me the Seahawks would likely only seek a settlement with Chancellor if they felt he was medically OK to play even if he and his doctors didn't think so. But that's unlikely to happen, given the nature of Chancellor's injury.
"The logical procedure here would be to carry Chancellor on [the physically unable to perform list] for the year and then release him next season with a failed physical designation if he can no longer pass a physical," Fitzgerald said. That way, the Seahawks could spread out the cap hit, since cutting Chancellor this year would cause 2019's $5.2 million in guarantees to accelerate to this year's cap, thus bringing Chancellor's '18 cap number to $14.5 million.
Either way, Chancellor stands to collect another $12 million from the Seahawks, which is easily the best thing that can be said about this situation. Especially after one reads the grave postscript Chancellor thought to include toward the end of his announcement: "Pray for your boy. I have no idea how these head injuries will go after the game."