Karl-Anthony Towns has shown signs of improvement both in his demeanor and on-court play since Jimmy Butler was traded to the Philadelphia 76ers. But while his numbers have been steadily on the rise, he hasn't exactly been put into the position yet where the Timberwolves needed him to seize control of a game—especially since the big trade. That moment finally came on Saturday against the Bulls, when Andrew Wiggins and newly-acquired Robert Covington combined to shoot 1-for-30 from the field and score just four points (all from Covington).

A previous iteration of this Minnesota team would have tried to pivot to more shots from Jeff Teague or Gorgui Dieng, or a double-helping from the resurgent Derrick Rose. Instead, against the Bulls, whenever the ball made its way into the hands of Towns, the big man made sure to convert. He finished the night with 35 points on a healthy 23 shots, plus 22 rebounds, 6 assists and a steal for good measure. It was his second-highest shot and scoring total, and his best rebounding performance, of the season.
A key moment from that highlight reel comes around the 52-second mark. Towns calls for the ball as his team transitions to offense and goes for a heavy drive towards the basket. When that shot doesn't fall, he snags the tipped rebound for the follow-up basket. It doesn't look like much, but that sort of demand and desire for the ball is a far cry from where he was less than a month ago. From that bucket on, Towns was more aggressive calling for the ball—particularly whenever he was matched up one-on-one against Wendell Carter Jr.—which resulted in Towns turning a rookie defender into the on-court equivalent of a lost puppy. Once his shots started falling, both his rebounding and his passing started to improve as well.
The decision to grab the leadership role on the court also continued off of it. While a past iteration of the team would have admonished Wiggins' goose egg of an evening, Towns kept things positive with reporters after the game and didn't even bother taking the opportunity to give his teammate a backhanded compliment.
It was the first time in Wiggins' career that he did not score. Wiggins, who signed a maximum contract in Minnesota in 2017, finished with 1 rebound, 1 assist and 1 turnover in 29 minutes. He was 0-for-12 from the field, missing four 3-pointers.

[...]

Perhaps fatigue played a factor. It was Minnesota's third game in four days. But none of that matters, so long as the Wolves are winning.

"The first thing we told Andrew is he came in here and we just laughed with him," Towns said. "Everyone has a night like that. We have pretty good confidence he will come out and be just fine next game."

G/O Media may get a commission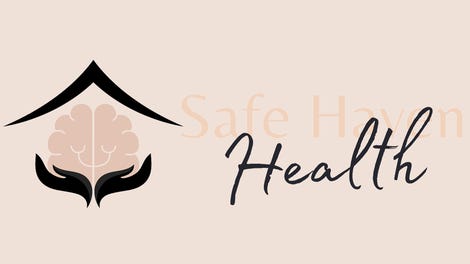 Addiction counseling
Safe Haven Health
Even if it was just a hope more than an expectation, Towns returning to his superstar form after having his ego beaten down to a pulp earlier this season isn't too much of a surprise. What is surprising is that going along with it is an emerging role as a locker room leader. It's obviously what you want from a maxed-out player, and it's what he's (hopefully, finally) delivering.
[ESPN]