Less than two years after his triumphant return to ESPN, Keith Olbermann is back in the job market again. ESPN announced that the Olbermann show will conclude at the end of the month, and released the following statement:
"Keith is a tremendous talent who has consistently done timely, entertaining and thought-provoking work since returning to ESPN. While the show's content was distinctive and extremely high quality, we ultimately made a business decision to move in another direction. We wish Keith nothing but the best and trust that his skill and ability will lead him to another promising endeavor."
Last week, a source familiar with the negotiations over Olbermann's new contract told us that they were "95 percent" dead. Olbermann has been highly critical of NFL commissioner Roger Goodell on his show—just like Bill Simmons, who found himself unceremoniously dumped two months ago—and the source told us that Olbermann's refusal to cease his critical commentaries was the biggest sticking point in the negotiations. ESPN pays the NFL $1.9 billion per year to broadcast Monday Night Football, a deal that runs through 2021.
Olbermann's contract is expiring at a time of relative austerity at ESPN. The cost of live sports broadcasting rights has exploded over the last five years, and ESPN has aggressively bid on most rights packages. ESPN, usually the biggest earner for Disney, was the only division that saw its profits decline in the last quarter of 2014, and according to The Big Lead, ESPN president John Skipper has been told by his Disney bosses to "slash about $100 million from the 2016 budget, and an estimated $250 million from the 2017 budget."
With live sports broadcasting contracts already signed, one of the places Skipper can save big money is with talent. By cutting loose Simmons and now Olbermann, it sends the message to other highly-compensated talent that they shouldn't expect an open wallet and a blank check come contract renewal time.
G/O Media may get a commission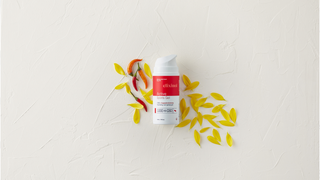 Olbermann's departure is another sign that ESPN is struggling to provide highbrow, high-quality sports and cultural coverage. Olbermann's show, whatever you thought of it, was infinitely more intelligent than the rest of the ESPN2 lineup of talking heads yakking. Coming on the heels of Simmons's firing, which has pitched Grantland headlong into an uncertain future, and the removal of Jason Whitlock from his own stillborn website, and it sure looks like ESPN is getting out of the "vanity project centered around a popular commentator" game.
---
E-mail or gchat the author: kevin.draper@deadspin.com | PGP key + fingerprint | Photo via Getty