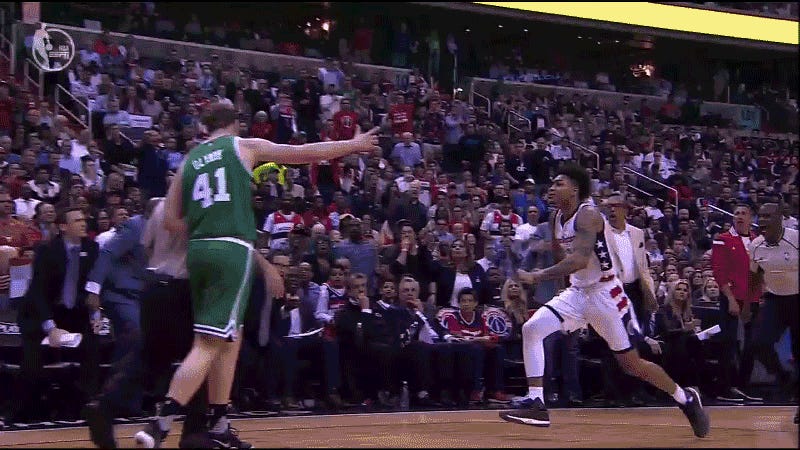 The NBA will reportedly be suspending Kelly Oubre for one game after he shoved Kelly Olynyk during Thursday's Game 3 between the Wizards and Celtics.
Oubre charged Olynyk after being the victim of a hard pick by the Boston center. Olynyk was given a regular offensive foul, while Oubre was assessed a flagrant foul two and ejected during the game.
Yesterday, Oubre told reporters that he reacted so strongly because Olynyk had gone after him several times: "I'd been hit in the head multiple times by the same person. I've confronted him about it. But the last time it happened, I felt pain in my head and my jaw, and I got up and I ran to him and I bumped him, and that's all that happened."

Game 4 is tomorrow, with the Celtics up 2-1.