One piece of evidence that Fox Sports' Ken Rosenthal is very good at his job is that when he reported that Yasiel Puig stormed out of Dodger Stadum after being told he was going to be traded or demoted, it was accepted as gospel even without confirmation from either side, or even anyone else reporting it. An even stronger piece of evidence for Rosenthal's position as one of the best in the business is that after it finally emerged that the story couldn't have been true, Rosenthal apologized, opened wide, and publicly ate shit for it.
The Puig situation in Los Angeles is murky, but it's not good. The Dodgers tried and failed to trade their talented, frustrating young outfielder, and with Josh Reddick arriving from Oakland, Puig has lost his starting job in RF. Puig's expected to be optioned to Triple-A Oklahoma City today, and there's a decent chance we've seen the last of him in Dodger blue.
Because so much of Puig's tenure has been subsumed by controversies about his behavior, it seemed fitting that, as Rosenthal initially reported, Puig walked out in a huff when informed that he wouldn't be traveling with the team to Colorado. But later in the evening, well after the trade deadline had passed, Puig's agent told Rosenthal that Puig had never been at the stadium in the first place, that the Dodgers had kept him abreast of their efforts to trade him, and that there was no confrontation.
So, Rosenthal did what he had to do. He owned his mistake.
G/O Media may get a commission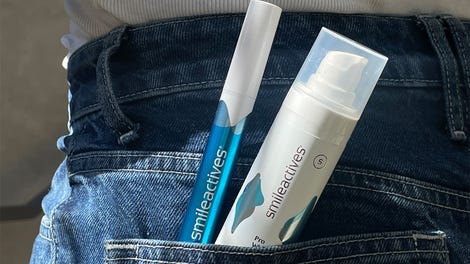 58% off
Whitening Powerhouse Pen & Gel Duo
It's remarkable that this is even remarkable: Given the amount of bad information that's put out there every day, in a perfect world we'd see mea culpae like this from reporters all the time. We don't. Most are content to let their mistakes quietly submerge.
But Rosenthal rarely gets things wrong, at least not entirely falsifiable things like this. That's why he's one of a handful of baseball writers—Jeff Passan and Jon Heyman among them—whose reports can safely be taken as gospel. The best reporters are the ones who feel humiliated by their errors, because those are the guys least likely to make them.
Puig gets it:
If you want to read the tea leaves, there are interesting questions raised by the fact that a source misled Rosenthal, and by the fact that neither side corrected the bad information for hours after Rosenthal had passed it along. (Dodgers GM Farhan Zaidi was asked about the report while on a post-deadline conference call with reporters. "I'm not going to comment on that," he said. But the Dodgers have like half-a-dozen guys with GM duties, quite probably leading to this confusion.)
Fans and readers should demand Rosenthal's brand of pellucidity out of all reporters, because infallibility isn't realistic: getting things occasionally wrong is the cost of doing business. The key is being confident enough to embrace your fuck-ups.