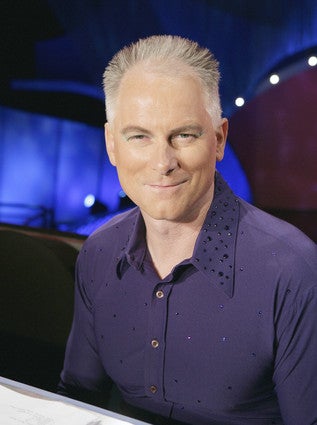 ESPN luminary and horsey specialist (and author!) Kenny Mayne took some of his precious, precious time to offer these salient insights to the readers of Deadspin who might be considering throwing a friendly wager or two on tomorrow's Belmont Stakes.
I think Big Brown will win by many lengths. Children should not take money from their mother's purse to bet on the race....but for those who do play it, the way to win money is to bet "horizontally" This means you need to figure out who is going to win races ahead of the Belmont and get lucky with a 40-1 shot as part of the Pick Three capped by Big Brown's win in the Belmont.

I heard the Japanese horse, Casino Drive, might not run. He's Japanese in the same way I am Japanese for having eaten at Maeda Sushi in Simsbury, CT last week. He's from Kentucky. Check the wires to see if he is in or out.
I like Denis of Cork to run 2nd to Big Brown.
Mayne also had this to say about controversial BB trainer Rick Dutrow, who is rubbing all equine enthusiasts the wrong way:
It's not like Dutrow calls for press conferences and reads from a scroll. He is just answering questions. People stand around for two hours and pepper him with questions and since he doesn't have much of a filter, you're going to hear him say some things other trainers don't usually say. Things like, "My horse is going to win."
Interviews Of A Lifetime: Kenny Mayne Would Like To Sell You His Finest Meats And Cheeses [Deadspin]