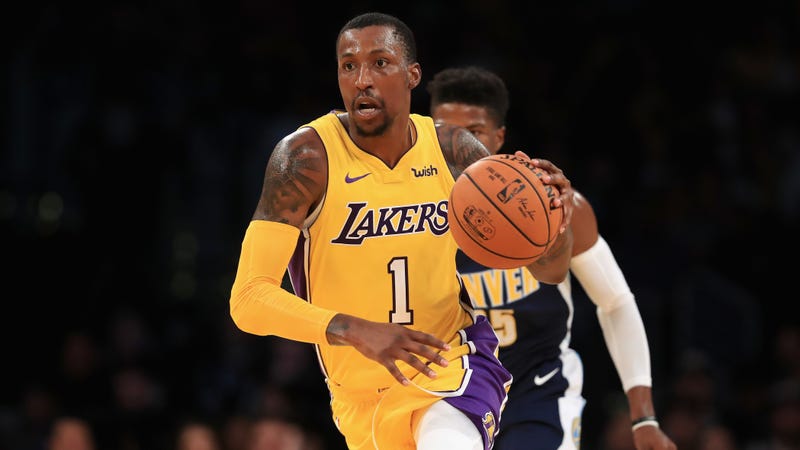 Back in June, while he was still a Piston, Lakers guard Kentavious Caldwell-Pope was sentenced to 12 months probation by a Michigan judge when he pleaded guilty to a misdemeanor of allowing a person to operate his vehicle under the influence. He reportedly violated that probation over the summer for failing a drug and alcohol screening order and, after pleading guilty to that violation last week, Caldwell-Pope is now splitting his time between the Lakers and jail.
The 24-year-old is serving his sentence in the Seal Beach Police Department Detention Center and, under a work-release program, is being allowed to leave the facility for games and practices, according to court and jail officials and court documents.

Caldwell-Pope is not allowed to leave the state, which will result in missed games in Houston and Minneapolis. He is expected to be at the Lakers game against the Warriors in Oakland on Friday.
Caldwell-Pope is wearing a GPS monitor while he's away, and when he returns from games and practices, he has to submit to a breath test.
Caldwell-Pope is making $18 million this season, and that keeps him out of a typical prison. According to the Times, the "pay-to-stay" detention center where Caldwell-Pope is serving his time brings in more revenue any other jail in Los Angeles or Orange counties, with wealthy DUI offenders making up most of its inmates. Based on an LA Weekly ad from 2013, the Seal Beach facility openly markets its flat screen TVs, computer and media room, and general cleanliness.