Your morning roundup for Feb. 12, the day we occupied Palin. Got any stories or photos for us? Tip your editors.
What we're watching (all times EST, unless noted): Men's college basketball: St. John's at Georgetown at 1:00 p.m. (ESPN) and Illinois at Michigan at 1:00 p.m. on CBS Pebble Beach National Pro-Am (Golf Channel at 1, CBS at 3). NHL: Washington at New York at 12:30 p.m. (NBC), Philadelphia at Detroit at 7:30 p.m. (NBCSN). NBA: Chicago at Boston at 3:30 p.m. (ABC), Miami at Atlanta at 7:00 p.m. (ESPN) and Utah at Memphis at 9:30 p.m. (ESPN)
Read me
Where will J.R. Smith Land?:
"Los Angeles Clippers
Pros: With Chauncey Billups now sidelined for the year, the Clippers have a serious need for some two-guard depth, especially someone with Chauncey's long-range capabilties. Smith would bring needed wing athleticism and the ability to fit into a clear role as an outside shooter.
G/O Media may get a commission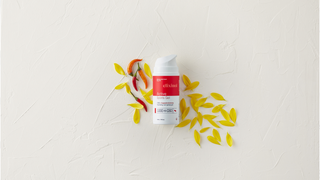 Cons: With barely any cap space or exceptions, the Clips might not be able to pay J.R., who's unlikely to accept acting lessons from Frankie Muniz as compensation. Additionally, negotiations could be interrupted by Donald Sterling marveling over Smith's beautiful tattooed body.
New York Knicks
Pros: Smith would finally be paired with a coach who allowed him to shoot as many threes as he could possibly want. Also, with his style and general who-gives-a-fuck attitude, he could help the franchise appeal to the Brooklyn types likely to be courted by the Nets this summer.
Cons: Jeremy Lin believes Smith is possessed by a demon and would prefer the franchise sign a devout Christian." [The Classical]
Elsewhere
Hines Ward and the Steelers: it's complicated: "The NFL Network's Jason LaCanfora, who also works for NFL.com, wrote that, according to his sources, 'Ward won't be back.' A source close to Ward, however, said no one from the Steelers has indicated to him that the team plans to release him. Also, Steelers sources told the Pittsburgh Post-Gazette that no decision has been made regarding Ward's future with the team. Ward, who could not be reached for comment, issued a statement on his Facebook page after the NFL report: "'I don't normally like to respond to rumors, but as I've said all along, I want to finish my career with the Pittsburgh Steelers. And as I've already told the organization, I am willing to work with them to restructure my contract to make sure this happens.'" [Pittsburgh Post-Gazette]
Cinderella story nearing midnight?: "In his first three starts, Jeremy Lin's out-of-nowhere emergence all but saved the New York Knicks' season. In his fourth, his teammates returned the favor. Lin hit a free throw with 4.9 seconds left to overcome a dreadful second half and lift the New York Knicks to their fifth straight victory, 100-98, over the Minnesota Timberwolves on Saturday night.Steve Novak scored 15 points, including the game-tying 3-pointer with 36 seconds to play and Lin used his quickness to draw a foul and get to the line in the closing seconds. He finished with 20 points, eight assists and six rebounds. Lin had just five points on 1-for-13 shooting and four turnovers in the second half. 'It was an ugly one, it was a gutsy one, it was a road win, everybody was tired,' Lin said. 'That's the beauty of basketball. That's the beauty of our time. We never gave up.'" [AP]
Your final Whitney performance Interlude
"The big boy leaderboard" at Pebble Beach: "Tiger Woods, winner of 71 PGA Tour events but none since 2009, shot 67 and was third, four shots behind Wi, who has never won a tournament and isn't sure exactly how difficult protecting a Sunday lead will be. Phil Mickelson (70) and Dustin Johnson (70), who between them have combined to win five of these clambakes (the nickname for this tournament when Bing Crosby was the host) are tied for fourth, six shots behind Wi. So is Hunter Mahan, who finished second a year ago and is dealing with some serious jet lag. Mahan played at Torrey Pines two weeks ago, then played in Doha, Qatar, last week and then flew back to California. He did miss the cut in Qatar. which helped a little. But it is an 11-hour time difference between California and Qatar, so excuse Mahan if he yawns occasionally. Padraig Harrington (72), a popular Irishman who has won three majors, is tied for ninth, seven shots behind Wi." [LA Times]
All according to Calipari's plan: "After Vanderbilt surged to take the lead, then Kentucky (25-1, 11-0 SEC) responded, Commodores point guard Brad Tinsley scored five consecutive points to push the hosts ahead 63-61 with less than five minutes to play. But Wildcats sophomore Doron Lamb gave Kentucky the lead for good with 3:15 remaining, and senior Darius Miller, on an assist from a falling-down Teague, beat the shot clock with barely a minute to go to seal the victory. The home team had hit 15 of 25 shots to open the second half but missed the final nine against the Wildcats, the nation's leader in opposing field-goal percentage. Kentucky blocked 12 shots, including seven by freshman forward Anthony Davis, who added to his national-best season total, now 127. He added 15 points and eight rebounds. The Wildcats had lost five of six and seven of the last 10 games on the Commodores' home court. Early in Saturday's game, though, this one didn't even look like it would be close. Kentucky had won its previous four games by a combined 103 points and started similarly against Vanderbilt (17-8, 6-4). Following a 20-point blowout over Florida on Tuesday, Calipari closed his press conference saying: 'What we need to do is have a team come out and go nutty on us and have us have to respond to that and then hold on to win a tight game.' Mission accomplished, despite another hot start for the Wildcats." [USA Today]
Send stories, photos, and anything else you might have to tips@deadspin.com.