The NBA continues to be cranky as hell. Last night Kevin Durant got ejected again, for the fourth time this season, late in the Warriors' 123-112 win over the Knicks. Then in his post-match presser, he called out referee James Williams by name for targeting him.
"Well, the first half, I was dribbling up on the right side and I made a left-to-right cross, and he said I carried. I kind of let that go. I asked him where'd he get the carry from. He said I froze the defender, and I said that's what the crossover is for and that's why I do it, to freeze my defender.

"And he tried to make a bunch of excuses, and I told him he was wrong, and he went to halftime probably with an attitude. So the second half, his whole thing is like he's trying to get me. So look at my first tech. I got the rebound and I dribbled the ball hard, and he teched me up. He was searching for me. He looking to try and tech me up to get me back because he's still in his feelings from the first half. That's what's been going on around the league the whole year. A bunch of that. I got to keep my head a little bit, but I was upset. I'm a human being, too. I get upset. But we'll move on. I said what I had to say.
The second tech and ejection came after Durant drove to the hoop and didn't get a foul called. As he was running to get back on defense, he slowed up around half court and yelled, "Why the fuck that's not a foul?" at another official and then gave him a long glare as he started playing defense. Williams called the technical.
G/O Media may get a commission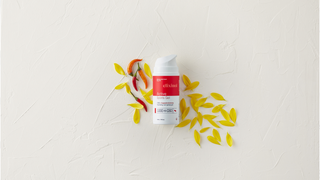 NBA players have been complaining about the refs all season, but when Draymond Green is the one playing mediator, you should probably take a breath. (Durant did still high-five a kid on the way to the locker room, though.)
"The irony," Durant said about Green. "I was not trying to hear that. But [Green] was rightly doing so. I didn't want to get teched up or thrown out, but I did want him to hear what I had to say. So you know what that brings. It is part of the game. I'm sure when I see James again, I'm sure he'll still be in his feelings."