Steve Rannazzisi, whom you may know from The League, those Buffalo Wild Wing commercials, or—well, just those two things—has an old chestnut he's always used to explain how he got into comedy: the Long Island-born actor cites 9/11 as the impetus for his move to Los Angeles. Rannazzisi says he was working in the south tower that day and fled the building after the first plane hit the north tower of the World Trade Center. That was all a complete lie.
The New York Times looked into the story and found that Rannazzisi was nowhere near the World Trade Center on Sept. 11, 2001. He very quickly backtracked in a statement:
Confronted this week, though, with evidence that undermined his account, Mr. Rannazzisi, after a day of deliberation, acknowledged on Tuesday that his account was fiction. Actually, he had been working in Midtown that day, and not for Merrill Lynch, which has no record of his employment and had no offices in either tower.


"I was not at the Trade Center on that day," he said in a statement provided by his publicist, Matthew Labov. "I don't know why I said this. This was inexcusable. I am truly, truly sorry."

[...]
"For many years, more than anything," he said, "I have wished that, with silence, I could somehow erase a story told by an immature young man. It only made me more ashamed. How could I tell my children to be honest when I hadn't come clean about this?"
Buffalo Wild Wings, a very brave brand, also released a statement:
"We are disappointed to learn of Steve's misrepresentations regarding the events of September 11, 2001," Buffalo Wild Wings said in a statement Tuesday night. "We are currently re-evaluating our relationship with Steve pending a review of all the facts."
G/O Media may get a commission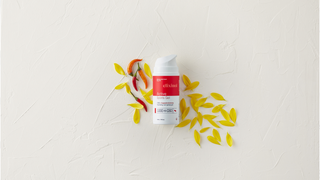 Update (11:37 a.m.): Comedian Pete Davidson, whose father actually died in 9/11, made a joke about Rannazzisi's lie. Rannazzisi did not get the joke.
Photo: Paul Archuleta/Contributor/Getty Images
---
Contact the author at samer@deadspin.com.