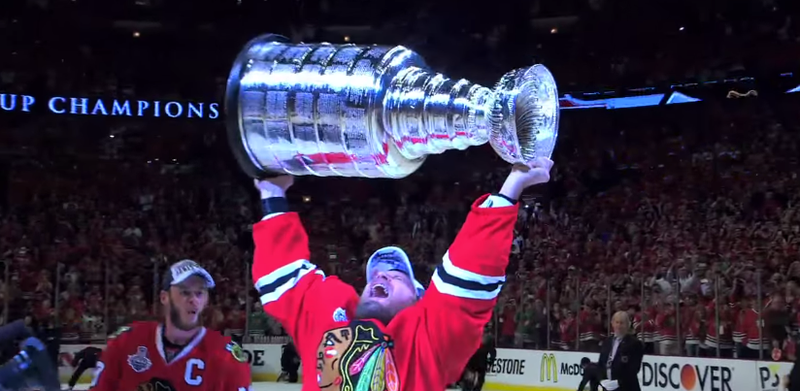 Kimmo Timonen was along for the ride. The 40-year-old didn't receive a lot of ice time due to the Blackhawks' overwhelming reliance on four defensemen, though it's not like Timonen was doing anything productive in his scant minutes. But it's fun to finish on top, and as Chicago closed out Game 6 for its third Stanley Cup in six seasons, Timonen's playing days came to a close.
Timonen's only other shot at a Stanley Cup came in the 2009-10 season, when the Flyers won the East. Philadelphia ended up losing to the Blackhawks, however, and Timonen didn't reach the end again until this season. Not that this year was a breeze. He missed a large portion of this season with career-threatening blood clots in his lungs and right leg, but made it back onto the ice, even if he was a shadow of his prime days. He was still just as beloved by fans and teammates as he had been in Philly and Nashville.
The ideal career for an athlete is leaving on top, not being waived and futilely spending the final days of their pro career in the minors, though the latter happens far more often than the former. Timonen was fortunate enough to get the good ending. When Patrick Kane increased the lead to 2-0 in the third period, Timonen started crying on the bench.
After captain Jonathan Toews raised the Cup, he passed it to the guy whose 16th season, and career, had just ended:
---
Contact the author at samer@deadspin.com.