The offseason hits are piling up for the Los Angeles Kings. Four days after center Jarret Stoll pleaded out his case after being arrested in Vegas for possession of ecstasy and coke, the Kings have terminated center Mike Richards's contract for a "material breach." Here's the full, terse, statement:
"The Los Angeles Kings today have exercised the team's right to terminate the contract of Mike Richards for a material breach of the requirements of his Standard Player's Contract. We are not prepared to provide any more detail or to discuss the underlying grounds for the contract termination at this time."
A couple of hockey journalists have reported, somewhat cryptically, that Richards's termination was caused by an "incident" at the border. What incident, and for that matter which border—Richards is Canadian—are still unknown, giving this particular report a whiff of bullshit:
According to ESPN, the Kings were made aware of an incident Friday, an hour after the NHL draft had begun. (ESPN notes that, while the Kings found out on Friday, that isn't necessarily when the incident occurred.) They were in the midst of trying to trade Richards and the remaining five years on his contract to either the Oilers or Flames. Kings GM Dean Lombardi immediately halted the talks, and told those teams he hadn't known about the incident.
"He came right over to me," Oilers general manager Peter Chiarelli confirmed to ESPN.com. "He pulled me aside and said, 'Hey, Pete, this is going to come out. I had no idea. This is important you know so that talks [don't go any] further.'"

Lombardi did the same with Flames GM Brad Treliving on the draft floor, a source said.
G/O Media may get a commission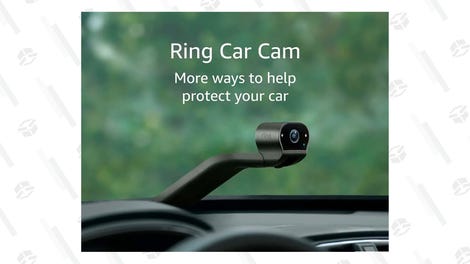 Do you know what happened with Mike Richards? Let us know: tips@deadspin.com.

---
E-mail or gchat the author: kevin.draper@deadspin.com | PGP key + fingerprint | Photo via AP