The first thing I did when I got to Vegas was put a bet on Sergey Kovalev. It seemed like the right thing to do at the time. You might say, "How could you bet against Andre Ward? One of the most polished pound-for-pound fighters in the world? An Olympic gold medalist? A world champion at two different weight classes? A man who has not lost a fight since he was 13 years old? And, by the way, the man who defeated Kovalev in their first fight last November?" You'd be right, as far as it goes. You should never bet against a man like Andre Ward until you see him lose.
And I saw him lose. I saw him lose the fight against Sergey Kovalev, last November. Ward spent most of his career at 168 pounds, and went up to 175 to challenge Kovalev, the champ, and in the first fight Kovalev knocked him down and was clearly stronger and—despite tiring in the second half—won what should have been a pretty comfortable victory on the cards. Only the judges gave it to Ward. It was close, but not that close. Ward got a gift, and Kovalev got mad. And he got a rematch. Barring injury or great passage of time there is usually no particular reason to think that a rematch will be significantly different from the first fight. Kovalev was stronger, more dangerous, and should have won the first fight. Therefore it made perfect sense to bet on Kovalev for the second fight.
As big fight weeks in Vegas go, it was subdued. This was a big HBO pay-per-view rematch of two of the 10 best boxers on earth, yet by Saturday it had not taken over the Vegas Strip with its energy, as usually happens. The main problem is that since this fight was announced, two other, bigger fights were announced to step on its spotlight: Canelo vs. Golovkin, in September, and the circus-clown carnival act Mayweather vs. McGregor fight, coming in late August. Vegas, that most unsentimental of cities, operating purely on the basis of gambling revenue, has its eyes firmly on those two fights. They're easier to bet on, for one thing. Conor McGregor has no more chance of beating Floyd Mayweather in a boxing match than I have of beating Vera Wang in a dressmaking match. Yet the idiot UFC superfans have already started pouring so much hopeful money on the Irish karate man that the odds on Mayweather had sunk to -650, which is another way of saying that you could make yourself $100 in profit just for loaning a sports book $650 for a night. The bookie at the Tropicana was even more excited for Canelo-Golovkin, which offers much closer odds for what will almost certainly be 12 rounds of Golovkin clubbing the square-headed Mexican golden boy around en route to a bloody victory. "That's like, back up the Brink's truck. I'm probably betting $15,000 on that one," said the bookie, the sort of slick-haired greaseball in a tan suit that populates the sports betting world. Which is not to imply he didn't know what he was talking about. "That line on Golovkin will be down to -140 by fight night, once all the Cartel money comes in on Canelo," he said. Quite honestly I cannot think of a more promising moneymaking opportunity in America than this fight. Survey the entire investing universe of stocks, bonds, real estate, hedge funds, you name it—where else can you find such a high likelihood of a fast, substantial return? Nowhere. I recommend you all gather your savings and travel to Nevada in September and bet it all on Golovkin. This is how dreams come true. If you miss an opportunity this obvious, you may not get another.
That said, I lost my bet on Kovalev. Despite the fact that all the totems were pointing in my direction. For example, Kovalev had stormed out of Thursday's pre-fight press conference early, after spitting out an angry warning. This is not normal, and indeed could be interpreted as a dangerous failure to control his emotions in the lead-up to an event that demands total emotional control. But on Friday night, at the pre-fight press drinks held in the glitzy Skyfall Lounge atop the Delano tower at the south end of the strip, the PR people explained that this was actually a good sign. The only other time such a thing had happened before in recent memory, you see, was when Lennox Lewis stormed out of the press conference before his second fight with Hasim Rahman—a fight that Lewis went on to win in convincing fashion. Therefore the precedent clearly favored the stormer-outer. I mulled this over as I glanced around and noticed that the slovenly boxing press had only been afforded a small corner of the Skyfall Lounge, while the rest of the place was still reserved for good-looking people. It made sense to me.
"He's mad!" the PR person explained brightly.
On Saturday evening, the deeper you walked into the Mandalay Bay, the higher the concentration of gaggles of middle-aged Russian men with potbellies wearing full red and white "TEAM KRUSHER" track suits. Groups of skinny, long-legged Russian women in teetering heels and dyed blond hair waited in line to pick up credentials for mysterious reasons. The press room, just outside the arena, was down a long back hallway lined with employee lockers. Unlike the rest of the casino, the floors here were streaked and scratched. Nobody bothered to buff them. Inside the event center, the size of a mediocre college basketball stadium, HBO's promo videos for the fight played on an endless loop:
ANNOUNCER: In the first fight, Kovalev knocked him down—and it wasn't even a good punch. Damn.

KOVALEV: I hit him with my wrist bent. Not even a hard punch. He punch like a girl.

WARD: I won though.

KOVALEV: I won. Stupid. I kick his ass.

WARD: I won.

TALKING HEAD: We're in for a real treat here.
The undercards played out quickly. Dmitry Bivol, a strong but straightforward young Russian, spent four rounds pounding and TKOing the helpless Cedric Agnew, who walked away with a bright red mouth, like a man who had just sucked down a particularly garish candy apple. In retrospect, the fact that all three of Agnew's cornermen had flat, broken noses was not a good sign. Even the elderly, white-haired, plump, and very prissy security guard seated on a folding chair by the risers with a very bored look on his face was stirred by the bloodthirsty cries of the Russians in the crowd. "Just grab him!" he offered up tentatively, as the urge to participate in the war cries overtook him. "Grab him by the shirt, throw him down." Then he shrugged and let his attention wander again, as the shirtless fighters battled on.
G/O Media may get a commission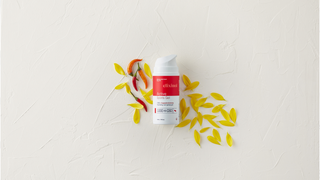 Guillermo Rigondeaux, the petite Cuban who is the single most technically perfect boxer in the world, ended his undercard fight by cracking the tall and wild Moises Flores on the chin a good three seconds after the bell hand rung to end the first round. Flores, whose nickname is "Chucky" and who entered the ring with an entourage member holding an evil-looking Chucky doll aloft, flopped flat on his back and didn't get up for several minutes. When they finally got him up on a stool, he fell off. Some people in press row thought he was faking it as a way to save himself from his inevitable doom, but it didn't look too fake to me. His trainer was still holding an ice pack to his head 10 minutes later. The Nevada State Athletic Commission, in all its wisdom, ruled Rigondeaux's punch legal (it took them more than a full day to reverse the ruling), for reasons that mortal man may never understand. You can add "comically late knockout punches" to prostitution and casino gambling on the list of things that are legal in Nevada.
This event had a Cold War vibe that only grew stronger with each passing minute before the main event. The angry Russian killer versus the American golden boy. Sergey "Krusher" Kovalev, who fights mean and enjoys saying "Fuck him" about his opponent, versus Andre "Son of God" Ward, who enjoys a personal relationship with Jesus Christ and never cusses at all despite a hard upbringing and a career spent beating the hardest men in the world with his fists. This feeling only grew during the singing of the Russian national anthem, performed in grand martial style by a bearded man in a tux who belted it out while standing in front of a stone-faced U.S. color guard and the blonde Corona girl and the brunette Corona girl and Michael Buffer. It felt like the buildup to the finale of an '80s action movie, like we might all put on pastel suits and cruise down the strip in convertibles with Don Johnson after the fight. Kovalev even got his own personalized rap video of 1980s quality played overhead before he entered. It featured a young Russian rapper playing the fighter, coming up hard, fighting for survival—and then, at the end, Kovalev himself, grown and successful, makes an appearance, coming home to his wife and baby and presenting them with a check that reads "ONE MILLION DOLLARS."
The very first punch of the fight was a straight right hand by Kovalev directly onto Andre Ward's ribs. I took this as a promising sign for my bet. In a normal situation, it would have been. In a normal situation, a fighter like Andre Ward, who has been through so many tough fights, who is 33 years old, who is a little too small to be a dangerous puncher in his division, who has already been shown to be perilously overpowered by the very opponent he is facing, would be expected to lose this rematch. Sergey Kovalev is not the master technician that Ward is, but he's a good enough boxer, and he has the sort of rare, weird Mr. Spock power that causes men to collapse when he touches them. In a normal situation, Kovalev would improve his endurance from the first fight, come back and do all the things he did well again, but with more intensity, and make the weaker man fold.
This situation, though, was not normal, because Andre Ward is not normal. You don't go 20 years in boxing without losing a fight by being normal. I allowed myself to believe that he was over the hill. Mea culpa. In the highest level of the sport of boxing you see many fighters who are great natural athletes, with fearsome power and incredible hand speed and nonstop endurance. Scary people. What you see far less are people like Andre Ward: complete fighters. Ward's speed is unremarkable, as is his power. What he does better than almost anyone is to make the right choices. Always. A fight can be seen as an endless series of crossroads, each moment presenting the fighter a huge array of choices about what to do—jab? Hook? Right? Rest? Move, pause, advance, retreat, block, weave, slip, breathe? Ward, like a handful of other truly complete fighters, is able to construct this series of choices in a more skillful way. So his victories build slowly, then explode into domination from sedate beginnings. The hallmark of complete fighters like this is that they get noticeably better as the fight goes on. They read, and then they destroy.
Kovalev, on the other hand, only destroys. Not a big reader. His freaky power has left holes in his game. He's never been forced to construct a very tight defense, nor to work on his inside fighting, because nobody ever wants to get close to him in the first place. And those were the very holes that Andre Ward walked through. Ward would bend forward and let Kovalev's jabs and right hands whoosh over his head, then he would step in, at which point Kovalev's power would be fully smothered, rendering him a much less dangerous man than he is with another foot of separation. Then Ward would hit him, and step back.
Another thing that Ward is able to do is to break free of the subtle and unspoken timing pattern that governs mortal boxers. Boxing matches have a rhythm of move and countermove. Fighters tend to fall into a rhythm that is discernible only if you stop and focus very hard on detecting it. Since it is hard to stop and focus in the middle of a fist fight, most boxers allow this rhythm to simply fade into the background. But very great fighters like Ward are able to spot it, and then break it. He would jab outside of the rhythm, and continually spear Kovalev in the face. Eventually this caused Kovalev to start waiting to punch, and Ward would then fill that gap by punching himself, which broke the rhythm further. Ward does not throw punches at a high rate, but he throws them unpredictably, and in spurts that are not easily identified in advance. A fighter with no rhythm is impossible to predict, which can be fatal for someone trying to construct a defense. Kovalev suffered from this dynamic. He began to get nailed by left hooks, because he prefers to fight with his hands low, used to cracking intimidated opponents from the outside. The only punch that would have stopped Ward from going low and in was the uppercut, which is able to catch a bending fighter from below and scoop him up. That is the one punch that Kovalev never throws. Too bad.
In the second round, Ward hit Kovalev in the nuts. It happens. The ref gave them a break, and the fight proceeded. In the seventh round, Kovalev again complained of a low blow, but the ref did not give him a break. In the eighth round, Kovalev again signaled he was hit low, and was noticeably bothered by it, grabbing his lower stomach. The ref disagreed and let the fight proceed without a break. Ward, sensing an injured animal, moved in aggressively, backing Kovalev up and then cracking him with a beautiful straight right on the jaw, which wobbled his legs. Ward attacked fully, pushing Kovalev back to the ropes, throwing scooping body shot after body shot. One of those shots hit Kovalev in the nuts, again. Kovalev sunk to the middle rope, grabbing his midsection, unable to fight back as Ward loomed over him. The ref waved it off. Ward had won by TKO, the unlikeliest possible outcome. The complete fighter had completed.
Ward was winning the fight on the scorecards. He was outboxing Kovalev. He had figured him out. He probably would have gone on to win the fight, barring any big damaging shot. Okay. That said, in boxing it is not legal to hit a man in the nuts. Nor is it fair. If you punch a man as hard as you can in the nuts repeatedly, you will find that his power will ebb away, no matter how strong he may be. Ward hit Kovalev in the nuts at least two and as many as four times. There is absolutely no question that Kovalev's collapse in the last two rounds was precipitated partly or wholly by low blows. (The technical definition of a low blow depends on where the punch lands on the beltline, but the operative real world definition in the context of a fight is more about whether it hurts only your stomach, or your nuts as well.) Ward was only able to land that cracking right to the jaw because Kovalev was more concerned with the sick feeling in his guts at the time. These are just the facts of the matter.
Naturally, the two sides drew different conclusions from these facts. At the post-fight press conference, Kovalev's promoter, Kathy Duva, took the stage and declared that Ward should have been disqualified, as hordes of pro-Ward fanboyreporters and hangers-on jeered at her. "Please act like adults. We're going to say our piece and then hopefully I never have to see you people again," Duva spat. "Tell the truth!" someone yelled from the back row. "Are you journalists? Then shut up!" Duva yelled.

It was quite entertaining.
Kovalev's Russian adviser summed up their position: "If I'm gonna rob a bank and police not gonna catch me, I'm a lucky millionaire. And [Ward] is a lucky fucking champ." They all left, and Ward and his own team took the stage, and gave an equal and opposite performance of indignation, mocking the excuses. Ward himself said that he was hit with rabbit punches in the back of the head, which balanced out any low blows that may have occurred, not that they did, in his opinion. One journalist raised his hand. "I saw a lot of low blows. What can you say about this?"
"God bless you man," replied Ward.
After it was all over, two members of Andre Ward's team put several championship belts back in their protective metal suitcases. Andre Ward won those belts with sheer brilliance. He paid for them with decades of pain and single-minded toil. He has overcome every obstacle on the obstacle laundry list. He is friendly; he is a family man; he is humble; he is gracious; he is wise; he is a legitimate world-conquering champion with all of the stuff necessary to be plastered upon a Wheaties box. All of us, whether athletes or not, would do well to emulate his persistence and dedication to his craft, which has allowed him to reach the very top of a very competitive field without sacrificing his own dignity.
Sometimes you just have to hit people in the nuts to get there.