By the time last night's interminable NL wild card game was over, your memories of the contributions made by Rockies starting pitcher Kyle Freeland, a second-year player throwing on three days rest, may have understandably faded. A quick refresher: 6.2 innings, four hits, one walk, six strikeouts, and zero earned runs.

Those numbers will not be ensconced next to other Great Moments In Baseball History, because all they really represent is a Good Start. Those are the numbers any baseball fan would expect to see from a good pitcher in a do-or-die game. But for the Rockies, and for Rockies fans in particular, they represent something of a leap forward.
Measuring by game score, Freeland's performance last night—which garnered a perfectly respectable 71—was the best by any Rockies starter in playoff history. Part of this is down to the fact that the Rockies simply have not been in the playoffs very often, but it's also because they have just never pitched all that well. Coming into last night, the Rockies had sent 20 starters to the mound in playoff games, and in only three of those instances had their man emerged from the other side with a game score above 60. One of those starts is owned by Jeff Francis. Jeff Francis!
The experience of watching a Rockies starter (even peak Ubaldo Jimenez) walk toward the mound to begin a game has often felt like watching a scantily clad teen walk into Jason Voorhees's house. And yet there wasn't a whiff of panic on Freeland last night, and not once during the game did he seem like he wasn't fit for the moment. The history of starting pitching in Colorado is one littered with bloated ERAs and the gruesome deaths of many careers, but that has not been Freeland's story. He left the mound last night without a drop of blood on him.
Freeland's performance was a continuation of his sparkling regular season, the finest ever produced by a Rockies starter. He finished the year with 8.4 rWAR, good for the fourth-best mark in the entire league, and a 2.85 ERA. He disassembled the Cubs' lineup with the exact same tools he's been using all year: a low-90s fastball, a mix of cutters, sliders, and changeups, and an innate ability to put the ball exactly where he wants it. Freeland has tremendous command, and he uses it to turn the middle of the plate into a void that no pitch may enter. Almost everything he throws skims the outer edges of the plate, and so hitters rarely ever get a chance to hurt him. Watch his strikeouts from last night and you won't see a guy overwhelming hitters through sheer force, but befuddling them through mastery of both his pitches and the strike zone:
G/O Media may get a commission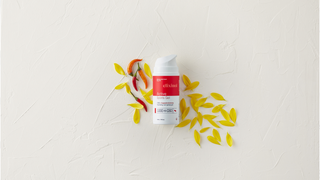 All of which is to say that Kyle Freeland is a pitcher. A real goddamn pitcher with all the stuff, command, and composure necessary to win a big game, and none of the gimmicks that tend to disguise serious flaws. He is, simply put, the kind of player the Rockies have never had before in the entire history of their franchise. He's a really good pitcher, full stop. The Rockies are going to the divisional series because he pitched a really good game.