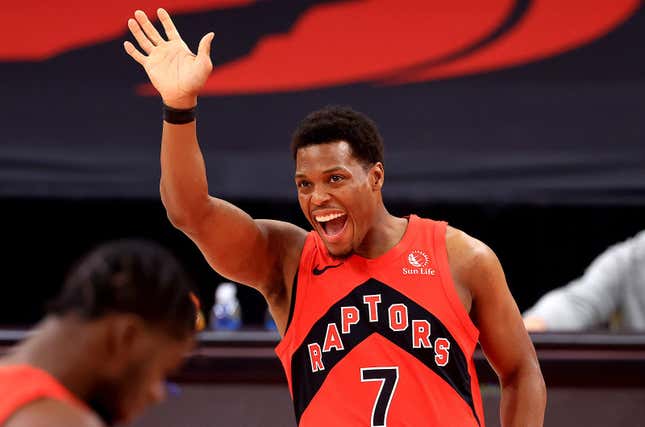 Longtime Toronto Raptor Kyle Lowry is one expiring contract who could swing the NBA championship picture as much as anyone likely to be dealt by March 25's deadline. That is, outside of a shocking Bradley Beal or Ben Simmons transaction. Or perhaps a Victor Oladipo re-routing, but even that's dependent on fit.

According to Bleacher Report's Jake Fischer, sources within the NBA see the Raptors and Lowry heading for a parting of ways, perhaps sooner than later. Fischer writes:
There is a portion of Raptors personnel, league sources said, that believes the franchise should bid its beloved All-Star farewell and begin Toronto's next chapter in earnest. "There's a time capsule for everybody and everything," said one Western Conference executive, "and it's probably just time to move on."
Though the Raptors are only 11-13, and sit at eighth in the Eastern Conference playoff race, Lowry's putting forth another productive season, averaging 17.0 points, 6.7 assists, and 5.7 rebounds. He's hitting 42.6 percent from the field, which is actually his best tally in three seasons, as well as shooting 36.9 percent from three, his best rate since 2017-18. Lowry's also draining 87.3 percent on free throws, his best since his rookie season of 2006-07, though he's only going to the line 3.4 times per game, an enormous drop from 5.9 in 2019-20.
Lowry will turn 35 on the day of the deadline and is due to earn $30 million this season, making him an enticing veteran on an expiring contract. Here are the teams worth monitoring in the Lowry sweepstakes.