San Antonio isn't usually a place for mid-March NBA thrills. Oh, the latter-day Spurs remain perfectly capable of playing the sort of gyroscoping, pinball-passing game pretty enough to goose Red Auerbach's carcass from 6 to 12, but it's very a long season and a very old team and while you can usually count on them for an entertaining, well-played game, they don't really do intense this time of year—better to save that for the playoffs. So what a nice surprise, then, when Kyrie Irving runs up on them for 57, and the Spurs are game enough to come out and play for the best game of the season.
Kyrie had a career-high 57 points, and he shot the absolute dick off the ball (20-32 FG, 7-7 3PT, 10-10 FT), and hit two three-pointers in the last 30-odd seconds of regulation to force OT, then scored 11 more to close things out. But numbers aside, it was Kyrie's handle that really headlined last night:
Irving probably has the best handle in the league, and he definitely has the prettiest. Just look at that shit up there. He's always been able to get anywhere he wants on the court, and with the timing and rhythm to arrive at his spot with just enough space to flick up a floater or squeeze a reverse through a half-dozen arms at the rim, but this play is relatively new. He banana-peels Marco Belinelli and Tiago Splitter—and I mean, of course he does, they're Marco Belinelli and Tiago Splitter—while doing a figure-eight around a screen, then gets knocked in the leg by Splitter before crashing into Danny Green at the hoop, for a bucket. That's a strong, strong move by the most slippery guy in the league, and it's almost more imposing than the gaudy shooting and crossovers. You know Kyrie can shoot and dribble, but if he's going to mash now too? Not cool, man.
But it wasn't all Kyrie. This had the cadence of a game meant for the brighter lights. Irving started hot, but so did Danny Green. LeBron and Kawhi went back and forth a little to start the second before Parker and Irving took turns crossing up and blowing by each other to end the half. Parker had 31 and was tossing spin moves through the lane, and dispelled a few more of the small-sample-size doubts about his late-season recharge. Duncan had 18 points, 11 boards, eight assists, and four blocks in 42 minutes, which in the context of the Spurs was a clear declaration that they were giving a real shit about this one, and LeBron came alive at the end of regulation and in overtime. Point is, all the principals were present, except Manu, who got crossed up and near fell down and went scoreless in 10 minutes.
G/O Media may get a commission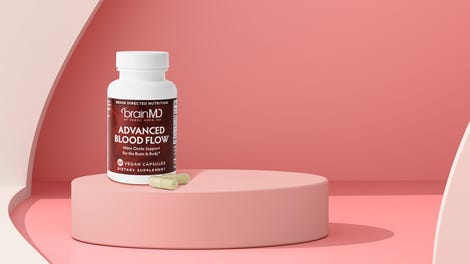 And of course, there were the sad, head-shaking tweets about sad, decrepit Kevin Love:
Love was just on the stationary bike keeping warm in case he went back in, but at this point in the season, the situation almost warrants the punchline. He finished two-for-10 for eight points and five rebounds, and didn't play the entire fourth quarter. Love has watched James Jones or Matthew Dellavedova close out enough of his games that this isn't anything new, but it felt especially wrong on a night when every other star on the floor was going off.
But then again, who cares? This sort of game, and this specific sort of enjoyment of it, can only really happen during the regular season. It's far too long and compact and unevenly distributed, but at least the stakes are so low that you can't possibly care that Kawhi Leonard missed two free throws at the end of regulation, when one make would have sealed the game, or pay much more attention to Kevin Love nailed to the bench in crunch time than you would in any other game.
If this were the playoffs, we'd have whole goddamn news cycles about both of those, and if LeBron was relieved to let Kyrie take those shots, and if he was how much that ought to matter. In the regular season, though? A little pocket universe springs up and convinces you this game you're watching actually means something, and by the time you remember it doesn't, you've stopped caring about the bullshit, and you can just hang onto the good stuff. No one's sitting four rows back trying to pin a legacy to a foul shot.
On any given night in the NBA there's a lot of weird stuff going on: Rudy Gobert might threaten to go for 20 and 20 in a half, or the Knicks and Lakers could undo 70 years of basketball history in one night, or you might catch Boris Diaw posting up, rambling sideways across the lane, through Kevin Love, and to the hoop for a layup. And if you catch it on just the right night, you can get all of the good and none of the obnoxiousness of the playoffs, even in a no-account regular season game, even in the post-All-Star slog through March, even in San Antonio.
Photo via AP